School Lunches
A school meal is available every day and there is a wide choice of hot or cold meal offered.
Our School Meal Provider to Stockton Borough Council, meals are booked daily and a wide selection is available, including salad and three dessert selections per day! A menu is sent out to each child and we ask that you discuss with him/her what they would like to eat. If there are any special dietary requirements, then please advise the school in writing.
Children in Reception, Year 1 and Year 2 are offered a school meal at no charge, as funding is currently provided by the Government. For children in Key Stage 2, meals cost £2.10 per day. Payment for meals are made via ParentPay (a letter will be sent to you giving you a username and password). If your child is entitled to free school meals, then please let the office know.
Alternatively, you can provide a packed lunch for your child. We are a "Healthy School" and ask for your support with this. Children are asked not to bring fizzy drinks with their lunch.
If you have any questions, please ring the school office.
Menus
Menus to Easter 2022
Week 1
Week 2
Week 3
Week 4
Menus April 2022 to July 2022.
Week 1
/docs/School_Meals/Week_1_-_April_-_July_22.pdf
Week 2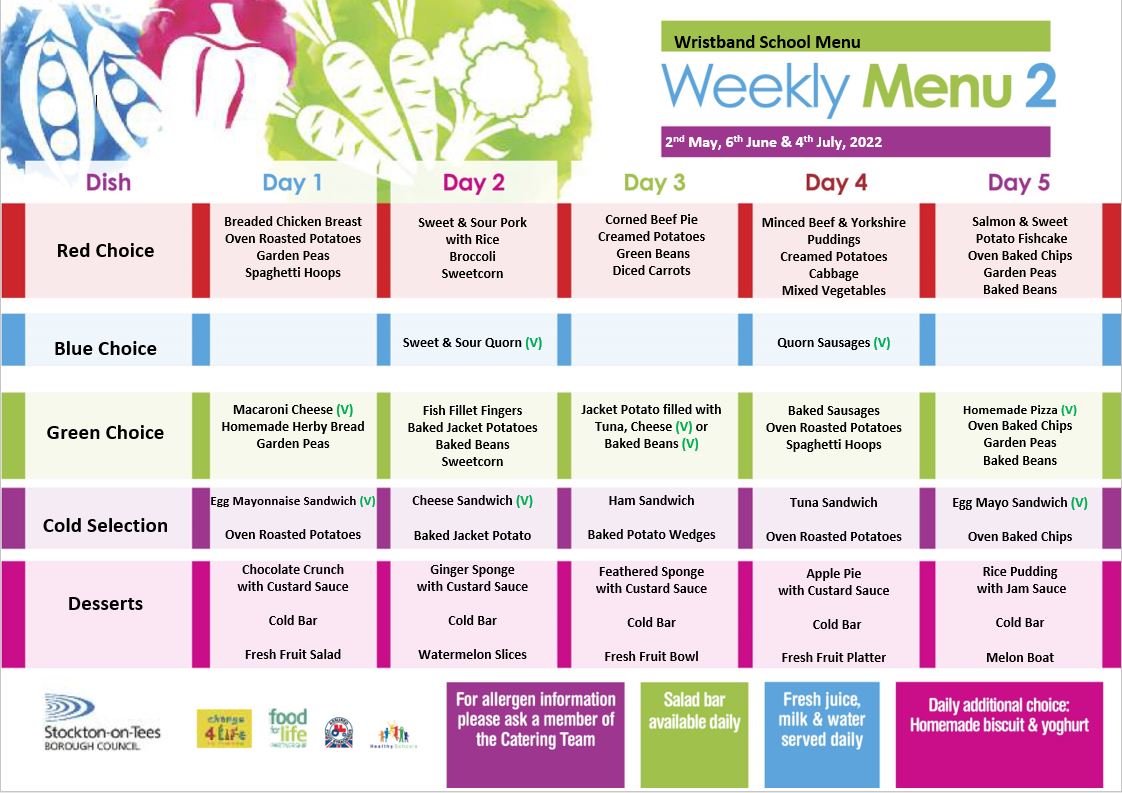 /docs/School_Meals/Week_2_-_April_-_July__22.pdf
Week 3
/docs/School_Meals/Week_3-_April_-_July__22.pdf
Week 4
/docs/School_Meals/Week_4_-_April_-_July_22.pdf