Science
Well done Everyone,
Despite over half the academic year 2019-2020 being in lockdown, we have still managed to learn lots about space and to take part in some amazing activities -who would have thought we could 'Borrow the moon'. Bishopton Redmarshall Scientists have achieved the Silver Space Education Quality Mark. Super stars!!!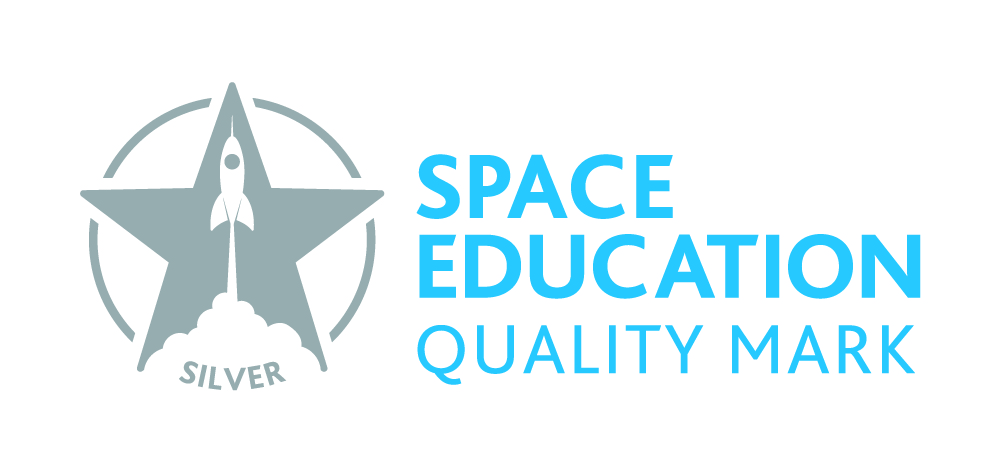 Science Awards

Our children and staff have worked together to decide what Science looks like in Bishopton Redmarshall CE Primary School. As well as teaching the National Curriculum, here are our Principal Aims for Science in our school.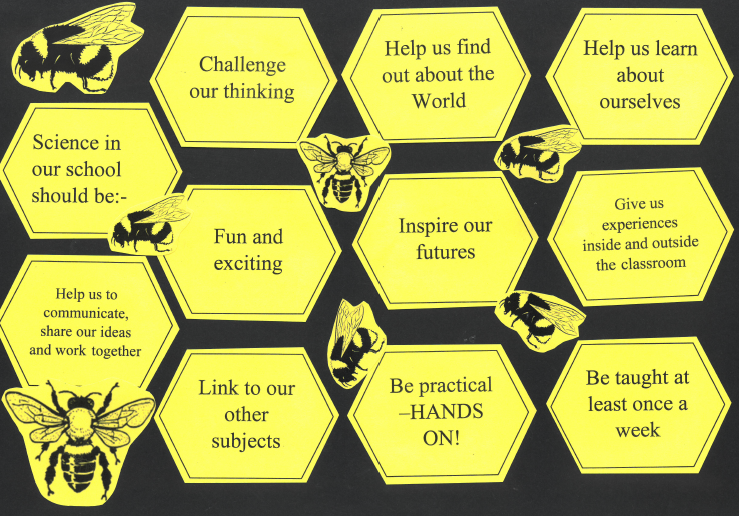 (Children and Staff of Bishopton Redmarshall CE Primary School)
2020 - 2021
Whilst we find ourselves yet again in lockdown. I'd like to share some fun and interesting Science activities with you all each week.
Winter Photography Challenge Gallery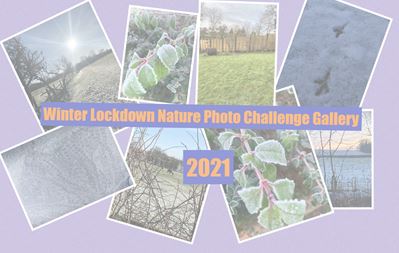 w/e 29th January 2021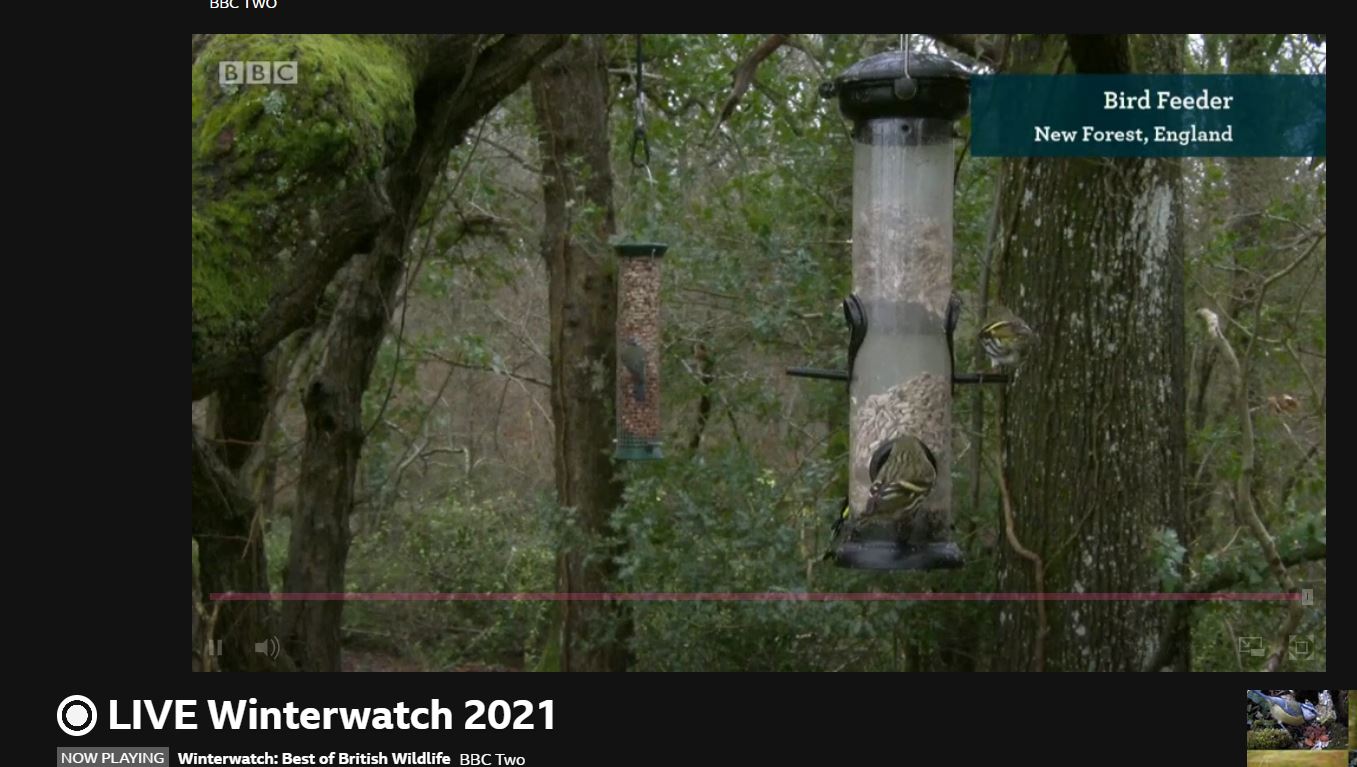 Thank you Sebastian for sending in your Winter watch photos. Sebastian has been watching Winterwatch each evening and practicing counting birds from the live webcam - Fantastic! He's all ready for the Big Garden Birdwatch this weekend. Are you? I have attached some recording sheets below. Have fun!
w/e 22nd January 2021
Here's some more interesting science events and activities happening in the next few days.
Every Friday the National Aquarium are doing online science lessons/activities. Check out their website and youtube site.
I know we're all space fanatics so why not have a go at counting stars. Download this pack - you can send in your findings to the CPRE
Have you been feeding your garden birds? Just a week to go now before the Big Garden Birdwatch ( 29th - 31st Jan)
W/b 11th January 2021
Following our very successful summer nature photography CHALLENGE I'd like us to take some winter nature photos. If you look carefully, there is so much to see. Please send in your photos to the school office. A maximum of 3 each. We will compile a PowerPoint of your shots and there will once again be I-Spy books as prizes. Get snapping!
Here's an icy puddle I found this weekend.
For a Number of years we have completed the BIG SCHOOLS'S BIRDWATCH. Even though we are not in school at the moment, you can still take part at home in the BIG GARDEN BIRDWATCH which takes place between the 29th - 31st January. All you need to do is to get a grown-up to register and see how many birds you can spot in your garden in an hour. Setting up a bird feeding station for a couple of weeks before will increase the number you see and also help our feathered friends through the difficult winter months. Watching the birds is very therapeutic - you'll need to be quiet though!
Marvin and Milo
Have a go at this - You'll be able to help Mrs Fielding out when I lose my glasses - Like I always do.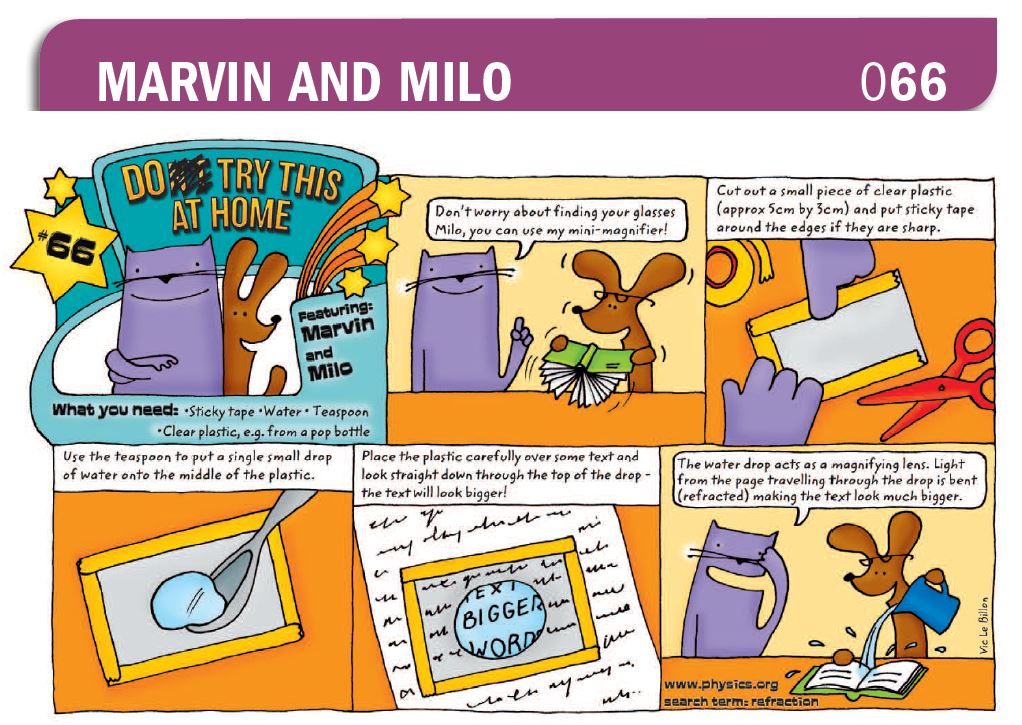 2019 -2020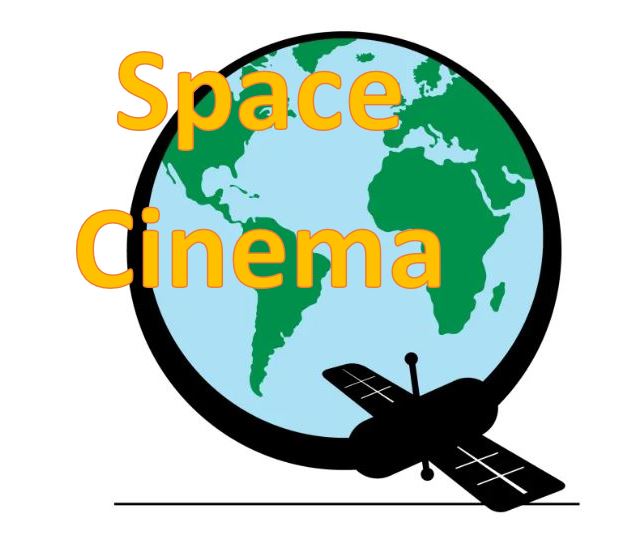 Click here to access our Space Cinema
Click on the link below to see the model of our solar system
T
Wednesday 3rd June 2020
The entries for the Bishopton's Nature Photograph Challenge have been fantastic. Well done and thank you for sending in your amazing photos.
I have complied them into a powerpoint (click below)
The winning photos are shown below. An I-Spy book will be posted out shortly to each of the winners.
Congratulations to:-
Natalie White - Nursery
Abigail Fox - Class 2
Edward Penk - Class 3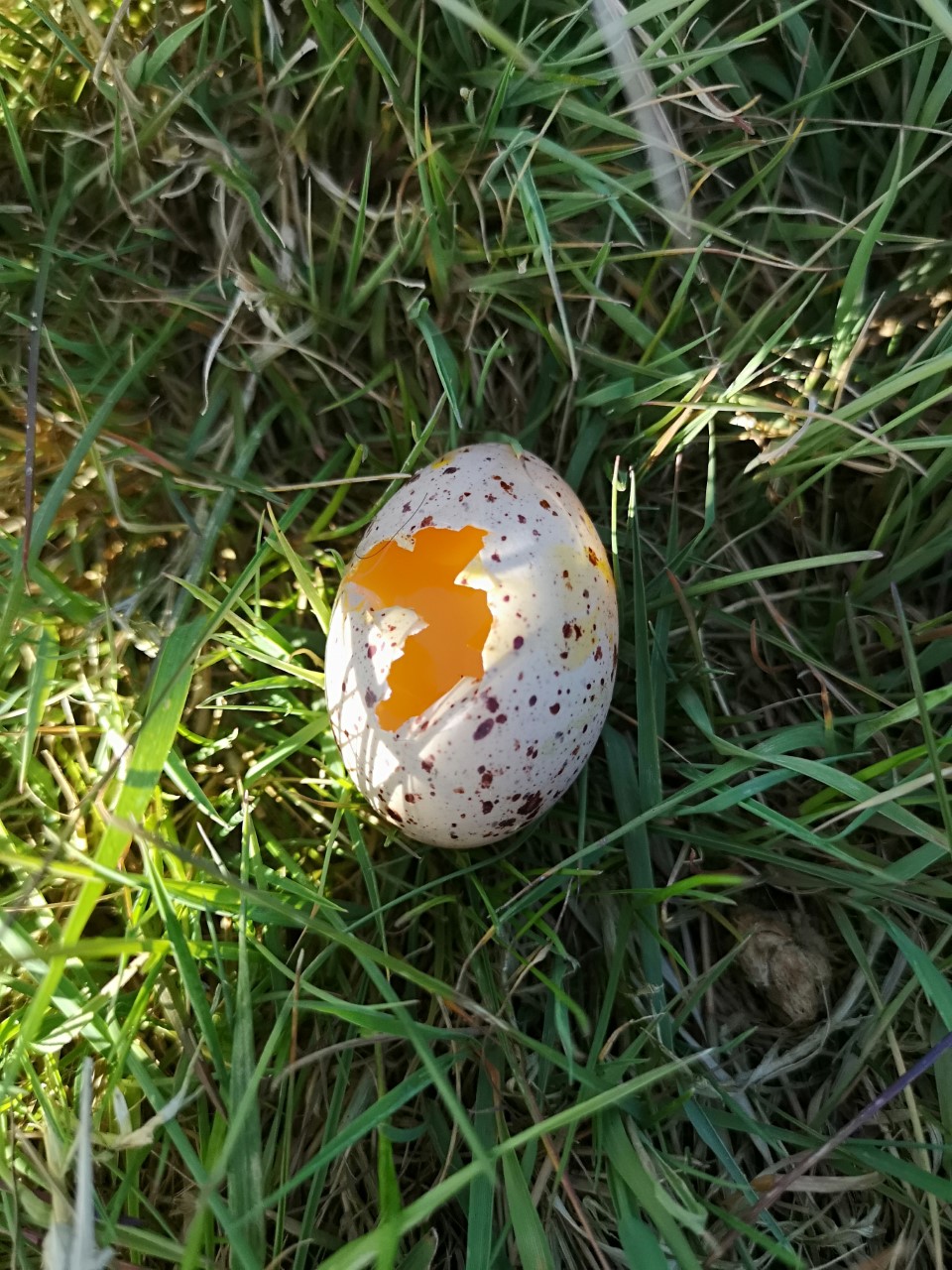 Alfie Wade - Class 4
Tuesday 19th May 2020
There are some fabulous photos being sent in for the Photography Challenge - Keep them coming. It's open till Friday. In the meantime I'd like to share my nature photos with you.
Mr Fielding has been training this little guy for weeks now and I couldn't believe it when he actually took the meal worm from my hand yesterday.
Monday 11th May 2020
Here is Bishopton's 3rd Challenge.
The May Flower Moon Perspective Photography Challenge.
You may have seen or remember the photos Class 3 took in Hamsterley Forest. These contributed to our Woodland Trust Gold Award. The photos were taken with ordinary cameras and ipads. The children took them close up, far away and upside down laid on their backs. The results were fantastic. I have attached below (via the picture) the powerpoint pdf we made for the award.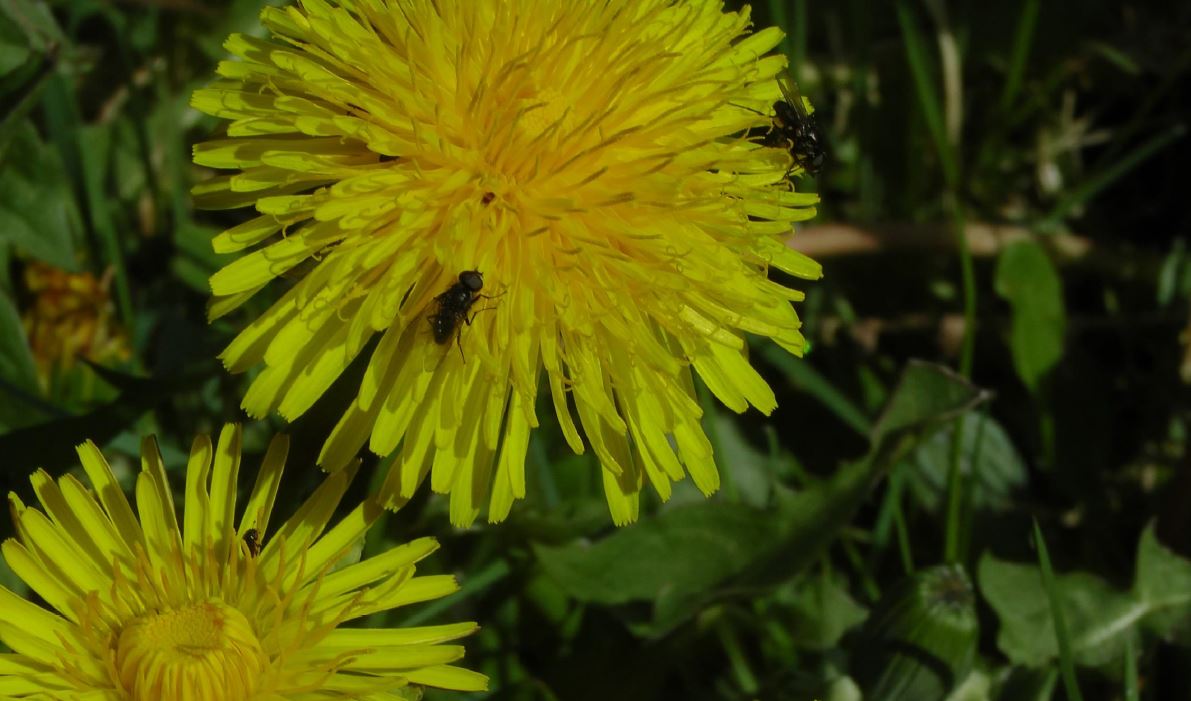 So your challenge is to take more nature photos, especially now the government has said we can all go outside more. Whether it is a dandelion, a butterfly, a bird, a tree, a wall covered in lichen or even the moon. Get out there with your camera, phone, ipad and have a go. However, so we are not overwhelmed ( I know your enthusisam), please send a MAXIMUM of 3 photos per pupil. Email your favourite 3 photos to school and we will compile a presentation of them.
You'll also have a chance of winning one of these super I- spy books.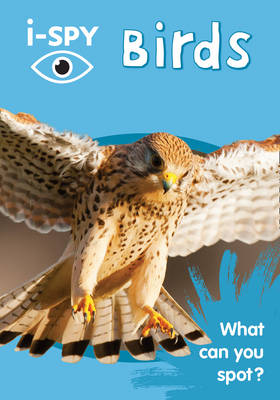 The only rule is a Maximum of 3 photo entries per pupil. So pick your best 3. Good luck clicking some snapshots of nature.
Challenge open until Friday 22nd May 2020.
Winners announced Wednesday 3rd June 2020.
Friday 1st May 2020
Look what the Astro-Scientists, Tom, Joel and Nathaniel, with the help of Mum, have made. A fabulous model of the Solar System. A huge well done boys!!
Monday 27th April 2020
Calling all Sound Engineers here is your Mission Musical Exoplanet.
What is an Exoplanet?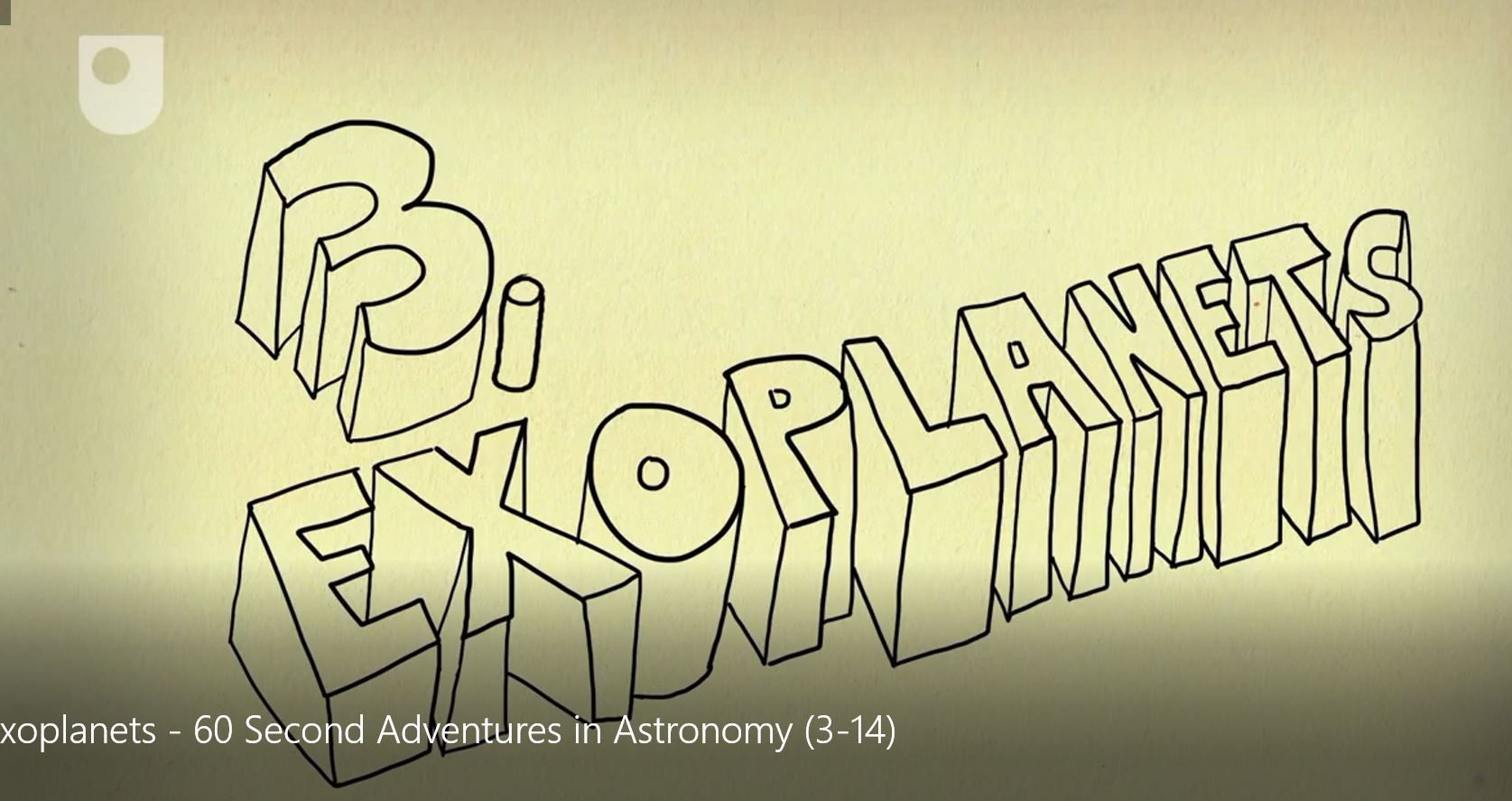 How can they be musical?
In 2016 the Spitzer telescope observed the distant star TRAPPIST -1 and its orbiting planets. NASA created a model of the orbiting exoplanets and a musician developed a soundtrack of these orbits using a different note for each planet.
The Mission
Mission Level 1
Compose your own music to match the planets orbits. As a scientist a good way might be with a water xylophone. Each glass could be a different planet/note.
Mission Level 2
Each of the Trappist-1 planets takes a different time to orbit its parent star. Kepler's Law tells us that the further away a planet is from the star, the longer the duration of the orbit.
In this Scratch project, each time a planet completes one orbit, the model makes a different sound.
Click the arrow: Identify the different noises being played. Put them in order (from shortest period to longest).
Click stop to end the sounds.
Time each one: Create a table of orbital period (seconds). Can you identify which sound matches which planet?
b, c, d, e, f, g, h,
Sounds
chomp, meow, goose (honk), boing, Alien creak, cricket (chirp), bass beatbox.
Check by clicking on each planet to play each sound
on its own.
Let me know how you get on
Friday 27th March 2020
Wow! Lucie this is fantastic. Telescope and dressing up; excellent combo.
All you budding Astronomers out there. How about looking out for the International Space Station tonight.
It should be visible for about 5 mins at 7:46pm tonight.
If you download one of the free apps Stellarium or Sky view lite onto a phone or tablet this will help you locate it. I've also included the NASA spot the space station weblink to help you locate it. I believe it will be close to Venus and moving fast - This is not a UFO!!!
Let me Know how you get on.
Sky View Lite Stellarium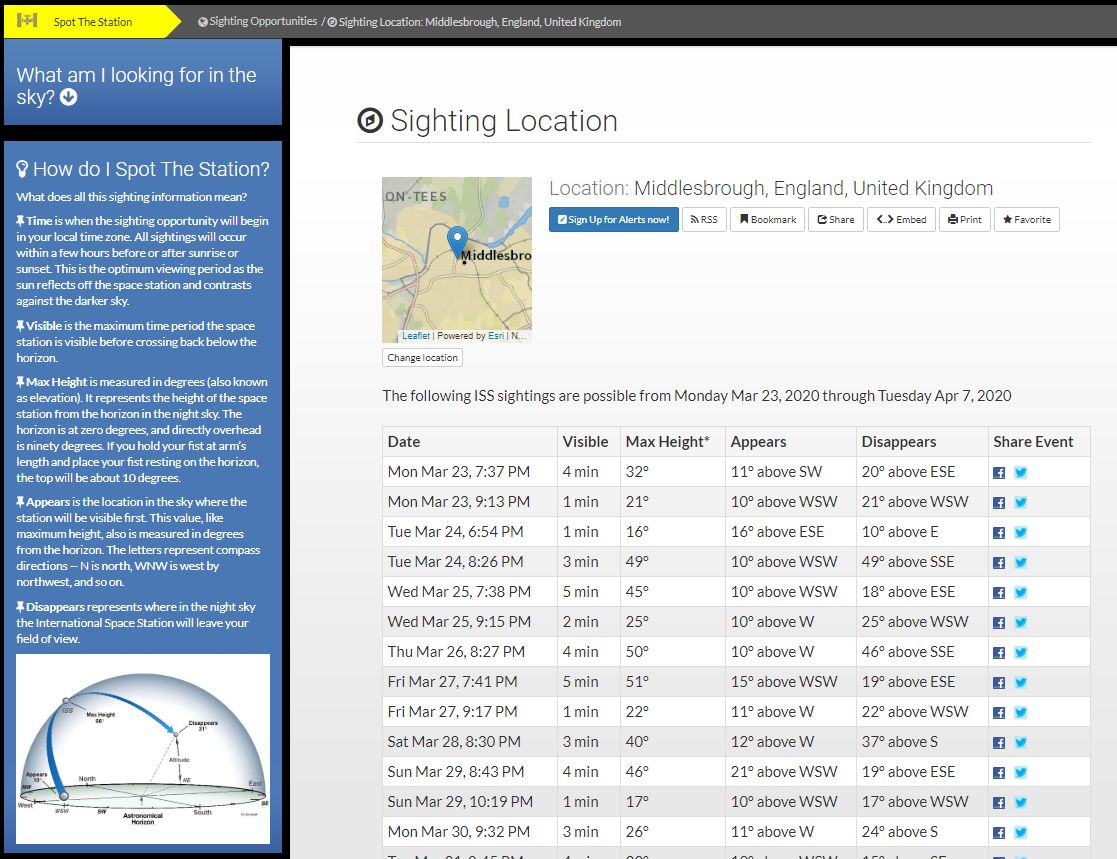 16th -20th March 2020
SPACE WEEK
A sad end to Space Week because we won't see each other for a while but it was definitely fun while it lasted.
Finally, we can disclose the best kept secret - we borrowed the moon. Yes we have actually had in school, rocks brought back from the moon by Apollo 11. They have been securely locked up in the safe when we haven't been using them - priceless.
So what have we done this week:-
We have been Meteorite Hunters,
We have made Lunar Landing Craft,
We have investigated impact craters,
We have researched the evolution of space suits,
We have begun our art spacesuit project,
We have written Space poems,
We have created Space pictures.
And decided what we might need to take with us if we visited the moon.
Such a lot of exciting projects. Well done to all the children and staff who have been in school this week before we closed.
It is unfortunate the Water Rocket launch and Space Camp had to be cancelled. Hopefully, one day in the near future these will take place. In the meantime, look over the photos of the week's events and watch out for activities to do at home on the Science page.
Tuesday 11th February 2020
Goodness me there have been some very peculiar looking creatures in school today visiting our children in Nursery, Classes 1 and 2. Yes, it was Zoolab! Bringing with them snakes and snails and insects and even some furry creatures. I must say we do have some very brave children out there handling these exotic pets.
Thursday 6th February 2020
This morning Class 3 has watched the Soyuz Space Capsule safely return from the ISS and land in Kazakhstan. One of the three astronauts onboard was Christina Koch who has broken the record for the longest single space flight for a women. She has spent 328 days (11 months) in space. Check out the weblink below to keep up-to-date with space flight news.
Thursday 23rd January 2020
This week all Classes 2 , 3 and 4 have visited the Life Centre in Newcastle. We've all have a brilliant time exploring the different exhibitions; especially the Space Zone.
Click on the picture below to enter the Galleries' page.
Thursday 21st November 2019
Today Class 3, Parent and Carers have taken part in a microscope workshop. The microscopes and equipment are on loan from the Royal Microscopical Society. It was quite a surprise when an enormous trunk, containing them all, arrived at school. As always we have worked hard; examining meteorites, iron filings, sugar to name a few of the specimens. Probably the highlight of the morning was using the microscope clues to find out 'Who Dun It'. Who stole the jelly baby? ( and it wasn't Mrs Fielding as someone suggested).
(Click on picture to enter galleries page)
Thursday 24th October 2019
What a fantastic evening we have had at the Wynyard Planetarium and Observatory. A huge thank you to Antony and all the TASC volunteers for your entertaining and informative Space presentation alongside the warm welcome you gave us on this cold Autumn evening.
Wow! We almost filled the planetarium to capacity with 96 Children and Adults. Amazing, given we are such a small school. Thank you all for supporting this event.
Judging by the questions at the end of the presentation, the smiles and laughter on the coach on the way back to school it appears we all enjoyed our evening. (Comments and photos from the evening would be very much appreciated send to Office@bishoptonredmarshallprimary.org.uk)
Wednesday 9th October 2019
Tuesday 17th September 2019
Today in our assembly, the children have become extremely excited about our school's Space Mission for this year. There are lots of exciting adventures ahead and everyone is getting involved - Watch this space.
2018-2019
Friday 12th October 2018
Class 4 had a visit from STEM Ambassador Dr Alan Brennan
He brought along lots of Lego so we could explore gears.
Then we had a go at building and programming Milo the robot using We Do 2 Lego.
(click on picture to link to gallery)
Wednesday 3rd October 2018
Our Year 6 children enjoyed an inspiration day at the 'Beacon of Light' in Sunderlamd
For 'Bring it on' - The North East exhibition for future engineers.
(click on the Logo to see the gallery)
Tuesday 13th June 2018
Class 2 and 3 visited the life centre in Newcastle.
They saw and engaged with some amazing science and technology
(See our gallery)

Bishopton's Summer SCIENCE Week 5th- 12th June 2018
What an amazing week we've had both indoors and out. Click on the pictures to take you to the galleries.
SABIC STEM Ambassador visit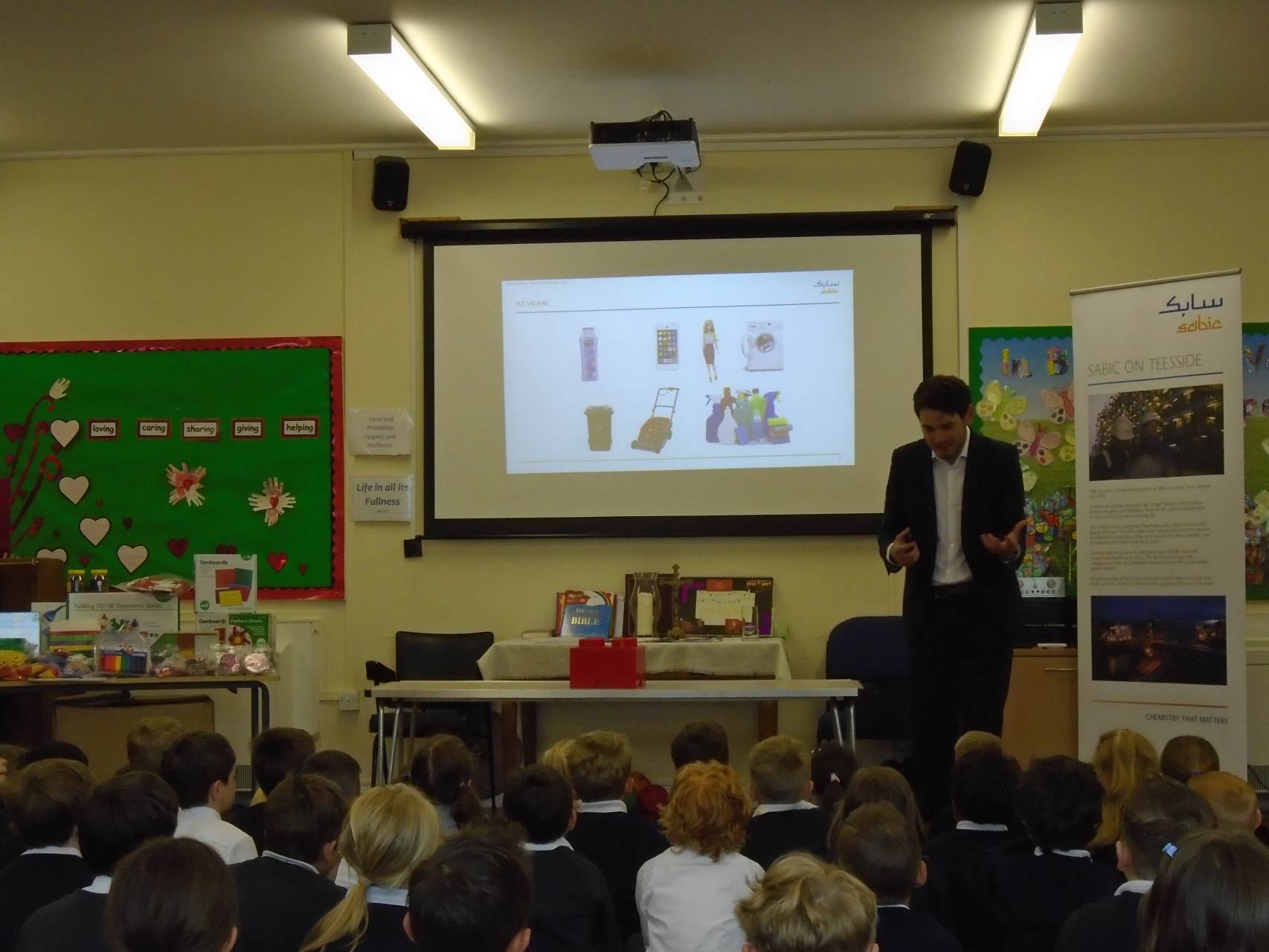 We'd like to say a huge thank you to Sabic for their generous donation of Maths equipment which we will put to very good use.
Class 3 Water Rockets

- enthusiastically supported by Mums,Dads, Grandads, Grandmas, Aunties and Uncles - Thank You!!

Class 4 - Physics Show
Thank you to Miss Gamble from Yarm School for inspiring our interest in Particles.
Building a BUG HOTEL
Another big thank you to the PFA for continuing to vehemently support Science in our school as we continue our journey towards PSQM ( Primary Science Quality Mark)
Class 2 - Have been on 'The Great BUG Hunt 2018'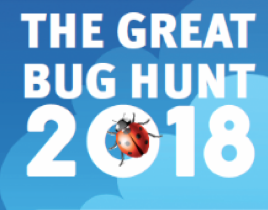 Class 3 have been carrying out a fair test using our new ramps!
Class 3 have been outside in the sunshine today identifying forces.
Click on the picture below to see our galleries

Well Done to the winners of our poster competition
Discover and Explore
Your entries are now winging their way to enter the National, British Science Week competition
1st Place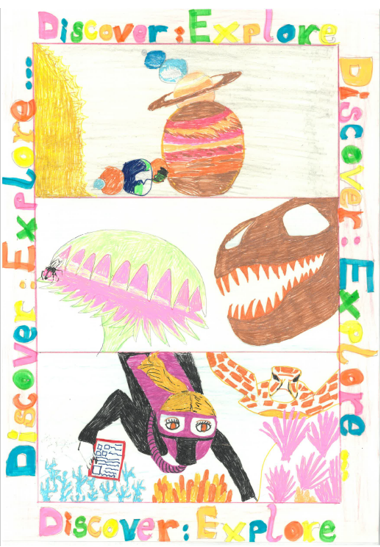 Sophia Crosby- Stewart Class 4
Runners up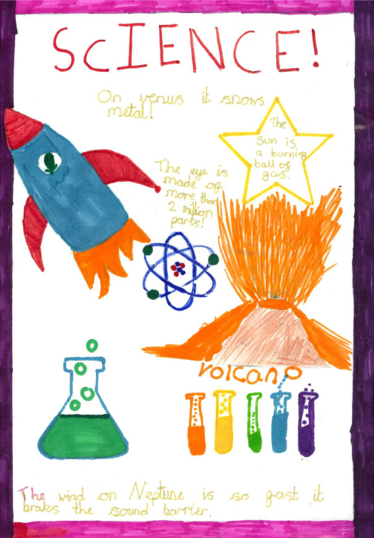 Jessica Mcqueenie Elsie Poole
Class 4 Class 4
British Science Week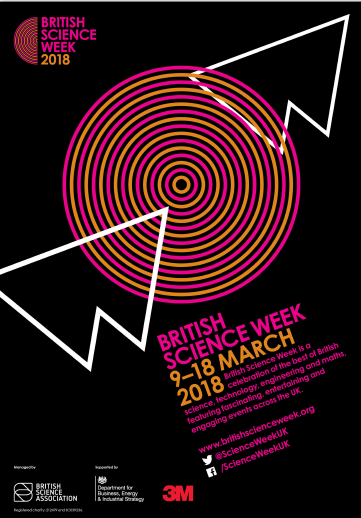 This year's theme for British Science Week is Discovery and Exploration
Our school has decided to explore 'Plastic' . This week each class will be carrying out an investigation connected with plastic. Look out for our findings on display in school shortly.
Poster competition
Why not try the virtual Race from the ASE ( Association for Science Education) It looks Fun!
Link on the picture for a link
Science in Action!!!