Special Educational Needs at Bishopton Redmarshall Primary School
Please also read our Mental Health & Emotional Wellbeing page. You will find other useful resources to access too.
SENCo: Ms Spence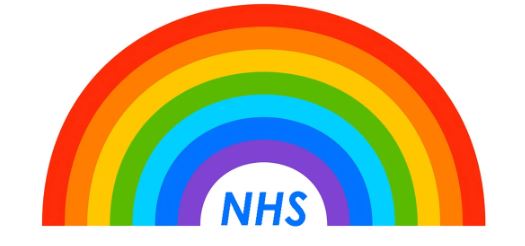 Please click here to access our SEND Policy
Darlington Borough Council SEND Local Offer
Bishopton Redmarshall's SEND Information Report can be accessed here
Updated SEND Information - Covid19 can be accessed here
How Does Bishopton Redmarshall Primary School Identify Children With Special Educational Needs? Click Here To View Our Graduated Response
Please scroll down to access the latest advice and support
Useful Links
Darlington & Tees Family Support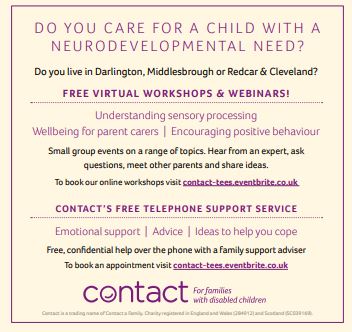 SEND Nurse - Virtual Drop In Clinics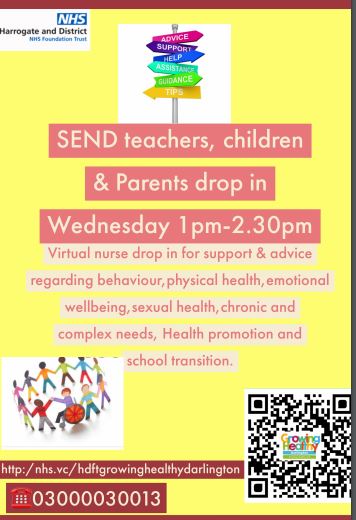 SEND Nursing Team Leaflet
Please click on the image below to access the leaflet....
Internet Safety And Children With SEN
Please click on the image below to access a Parent's Guide To Learning Disabilities, Autism & Internet Safety by CEREBRA....
Darlington Parent/Carer Forum - Saturday 23rd January 2021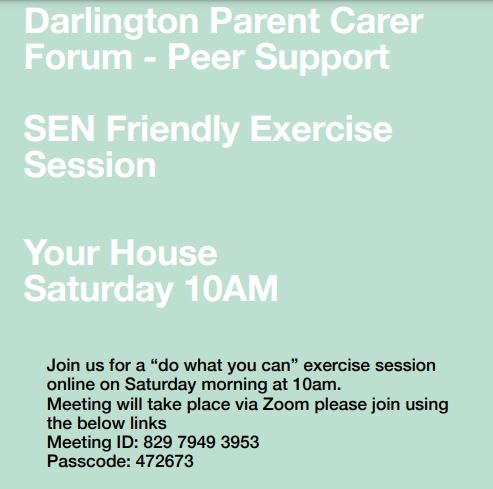 Useful dates - January 2021
Please click on the image to access the document
Home Learning With Dyslexic Children
Click on the image below to access a useful guide to home learning from the British Dyslex!a Association...
Darlington Parent & Carer Forum
Speech, Communication and Language Needs in SEN
Click on the picture to take you to an informative poster