Emotional Wellbeing at Bishopton Redmarshall Primary School
Mental Health Lead: Ms Spence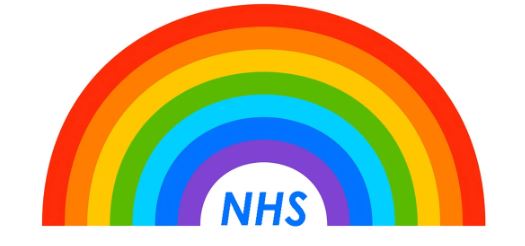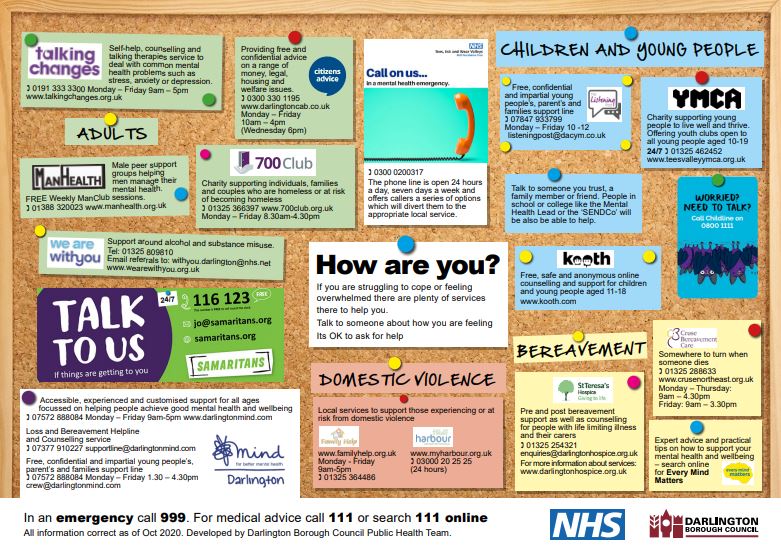 **Please click here, to find a useful guide on coping with Lockdown in the winter**
Please scroll down to view the latest advice and support from different agencies
Useful websites
Here at Bishopton Redmarshall CE Primary School, we are committed to promoting the mental health and emotional wellbeing of all pupils, staff and our parents.
Click on the images below to take you to the website
Mental Health Support
Help and Advice for Children
Welfare Advice and Support
Abuse Support and Advice
Forced Marriage
Prevent
Health Advice and Support
Child Mental Health Week 2022
Please click on the image above to take you to resources to support Children's Mental Health Week 2022 (Anna Freud).
Happy January 2022!
Weekly Wellbeing Resources - week 6
Class 1
Class 2
Class 3
Class 4
International Day Of Happiness - March 20th 2021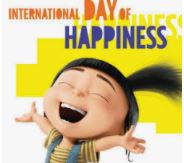 International Happiness Day Task
What makes you happy? Take a photograph and send it into school via Teams or the School Office. Keep an eye on this page to find out what makes us all happy!
How To Respond To Covid-19 Constructively
30 Day Coping Calendar
Weekly Wellbeing Resources - Week 5
Class 1
Class 2
Class 3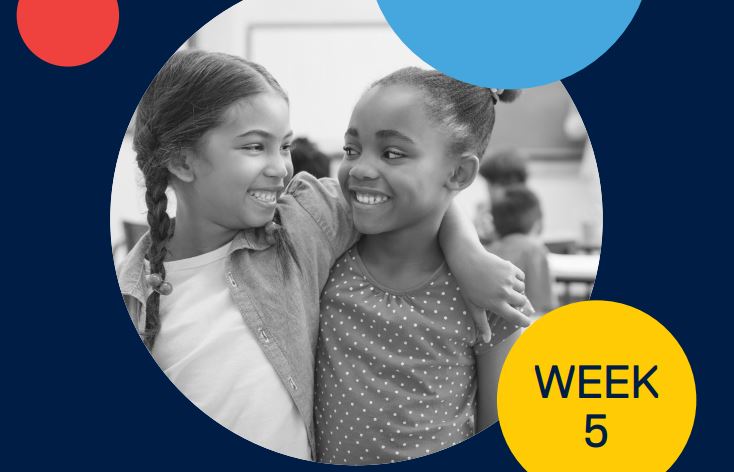 Class 4
Weekly Wellbeing Resources - Week 4
Class 1
Class 2
Class 3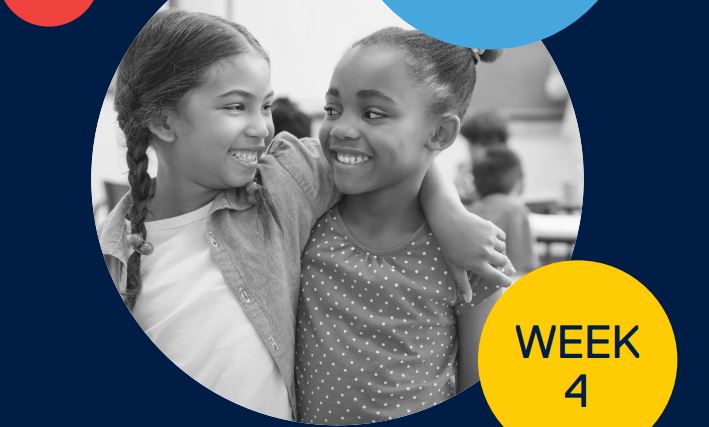 Class 4
Weekly Wellbeing Resources - Week 3
Class 1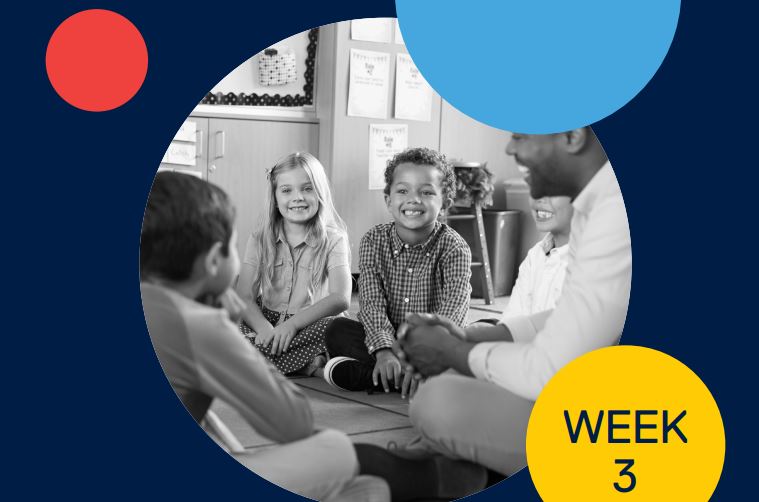 Class 2
Class 3
Class 4
Weekly Wellbeing Resources - Week 2
Class 1
Class 2
Class 3
Class 4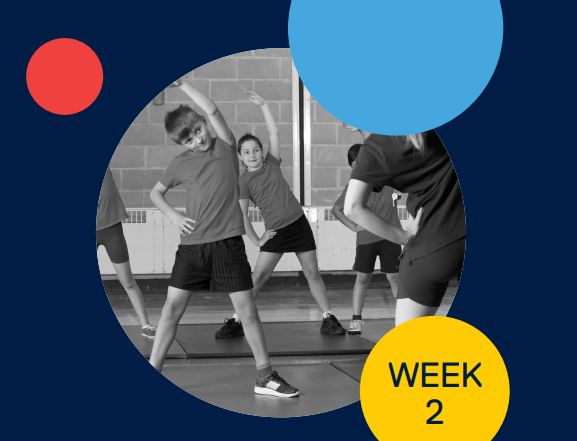 Virtual Nurse Drop In Clinics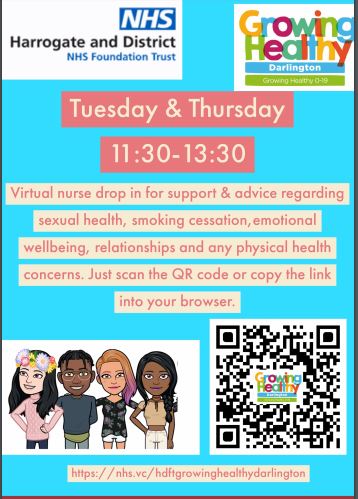 Weekly Wellbeing Resources - Week 1
PEEC is a research-based explicit Positive Education curriculum that has been developmentally sequenced from Early Learning (age four) through to Year 12. The curriculum is built on eleven years of experience with Positive Education at Geelong Grammar School (GGS) and is designed in consultation with world-renowned researchers in the field of positive psychology.
Each week, access the resources by clicking on the picture....
Class 1
Class 2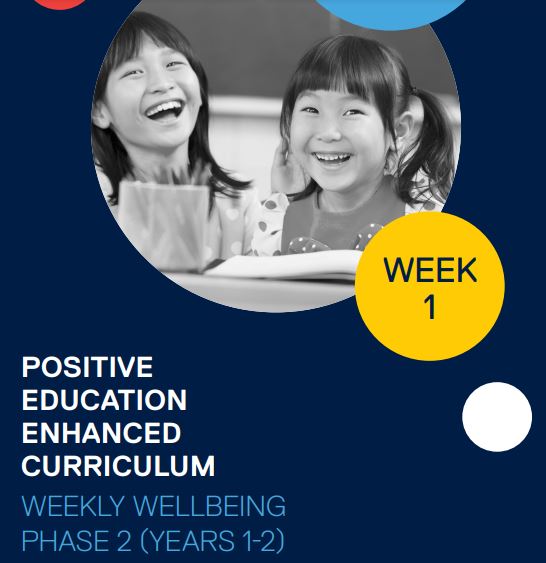 Class 3
Class 4
Weekly Wellbeing Resources
**Launched after Child Mental Health Week**
Look out for the weekly wellbeing resources. There will be one for each class over 10 weeks. The PDFs of activities can be printed or used on a device, with clickable links and QR codes to make accessing online content easy.
Child Mental Health Week 2021
To mark the start of Children's Mental Health Week, The Duchess of Cambridge, Patron of Place2Be, has sent a message of support encouraging children and parents to find ways to share their thoughts and feelings, particularly during such a challenging time. Click on the image to watch her message.....
During the week, there will be different things to read and do on the Mental Health and Wellbeing page - so make sure you keep checking.....
Monday
Place2Be has teamed up with BAFTA Kids and Oak National Academy to create an assembly on the theme of Express Yourself.
The assembly will be available at 9am and will feature pupils and well-known faces discussing the theme of Children's Mental Health Week, as well as ways that children and young people can get involved at home.
During the assembly, BAFTA Kids will also be launching their annual Young Presenter Competition. The competition aims to find exciting new on-screen talent aged between 7 -14 years, and this year entrants will be asked to respond to the theme 'Express yourself…'. Previous winners of the competition have gone on to host at BAFTA red-carpets and events throughout the year, as well as securing presenting slots of Sky News FYI. Tune in to the assembly find out how to enter. More information is available on the BAFTA website.
If you can't access the assembly, you can look at the PowerPoint to learn a little bit more about 'Express Yourself'
There are lots of ways to express yourself. This week, we are going to try out some different ways to express ourselves. There is no right or wrong way to do this. At the end of the week, you might find you prefer one way of expressing yourself helps you more than another. This is absolutely fine as we are all different! It is important to have a go at the different activities this week so you can find out what suits you....
Monday's 'Express Yourself' Activity
Today, we are going to draw how we are feeling. Click on the image below, to take you to the video on how to do this.....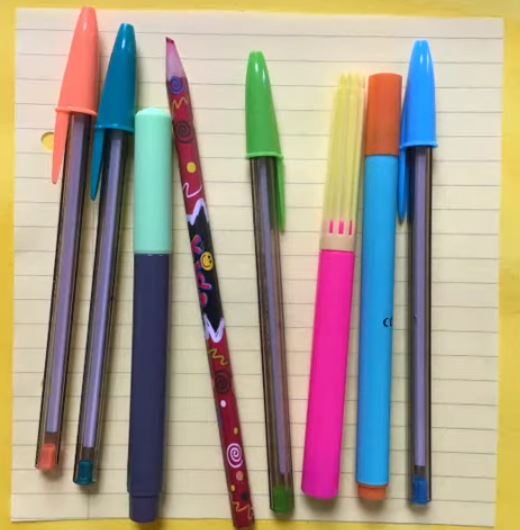 This virtual session features Hannah Brooks (Aardman), Annabelle Davis (The Dumping Ground), Oli Hyatt (Blue Zoo Studios) and Ayo Norman-Williams, with an activity idea from Place2Be's Art Room team.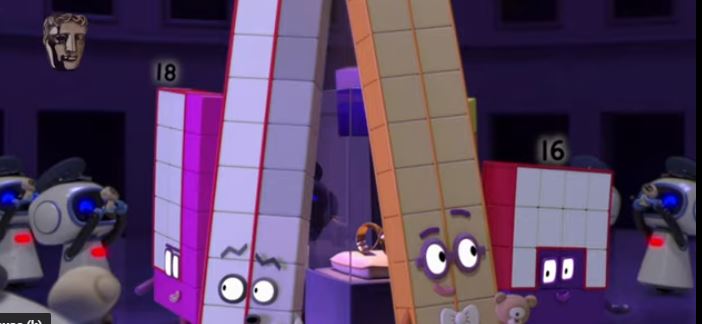 Tuesday's 'Express Yourself' Activity
Today, we are going to learn about how music can make us feel different emotions....
This virtual session features Nikki Lilly, Luke Franks, director Jermain Julien and comedian Inel Tomlinson, with an activity idea from BAFTA Young Presenter Braydon Bent.
Wednesday's 'Express Yourself' activity

Today, show how you feel by the way you look. You can express your feelings through clothes, hair etc. You could wear your favourite colour or choose a range of colours that express how you're feeling. Colour can be very personal and mean different things to different people. This is a great opportunity to encourage self-expression and celebrate a diverse range of emotions. Get someone in your house to ask you why you have picked what you have. Then, talk about how colours can help us show what we are feeling.
Thursday's 'Express Yourself' activity
Play the miming game, 'In the manner of the word', to learn how we can communicate with each other and express ourselves without words.
Follow these simple instructions: ask your family members to sit in a circle, one person draws a card from a hat which has an adverb written on it (for example: happily, sadly, angrily, joyfully, carefully, casually, slowly, quickly, foolishly, etc.). The rest of the circle then ask the person to mime an action (for example: walk, study, play, ride a bike, watch TV, eat, get dressed etc.) 'in the manner of the word'. The person has to mime these different actions in a way that reflects the adverb they selected, for example: 'walk' (action chosen by the circle) 'carefully' (adverb picked by the person). The person does this until the rest of the circle guesses the adverb correctly.
Discuss the use of movement, music, words and masks used in this short video by Fitzrovia Youth In Action:
Then try this activity: choose an emotion (e.g. happy, sad, frustrated, joyful etc) and an art form (dance, singing, mime, writing, painting etc). Express that feeling in your chosen art form (for example, dance sadness, write about sadness, make a mask that shows sadness, sing in a way that evokes sadness). How did you feel inside when you did this?
Friday's 'Express Yourself' activity
Sitting in a circle, everyone takes a turn sharing something with the group. Warm up with simple ideas, like asking to share likes, dislikes and something about themselves. For example, go around the circle saying:
Next, imagine you are stuck on an island for a day (don't worry, a ship comes to your rescue!). Take turns to answer the following questions...
Take some time to think about what you have learnt this week about yourself and your emotions. What has been helpful to you? Are there any other ways you could 'Express Yourself'? For example, baking, sewing etc. Everyone is different - what matters is what is right for you!
Other ways to support Child Mental Health Week
To coincide with Children's Mental Health Week 2021, pop icon Billy Ocean has teamed up with the Young Voices Choir to release a new and uplifting recording of the Bill Withers' classic 'Lovely Day'.
The single is available to download now via iTunes or Amazon. All the UK profits from the song will go to Place2Be's work supporting children and young people's mental health during these challenging times.
Also featured on the track are award-winning broadcaster and musician YolanDa Brown (saxophone) and The Voice UK 2018 winner (and former Young Voices singer) Ruti Olajugbagbe. The track is being released today by Magic Star (the home of children's and family entertainment at Sony Music UK).
Billy Ocean said: "We have all been affected in different ways over this difficult last year, and many children have really struggled. I'm so happy to be able to join with Young Voices to help make a difference and to raise funds for children's mental health with this wonderful and hopeful song,"
Child Mental Health - what else can we do? Where do we go after this week?
1) The Ten Keys to Happier Living
The Ten Keys to Happier Living are based on a review of the latest research from psychology and related fields. Everyone's path to happiness is different, but the evidence suggests these Ten Keys consistently tend to have a positive impact on people's happiness and well-being.
The first five keys (GREAT) are about how we interact with the outside world in our daily activities. They are based on the Five Ways to Wellbeing developed by NEF as part of the Foresight Project. The second five keys (DREAM) come from inside us and depend on our attitude to life.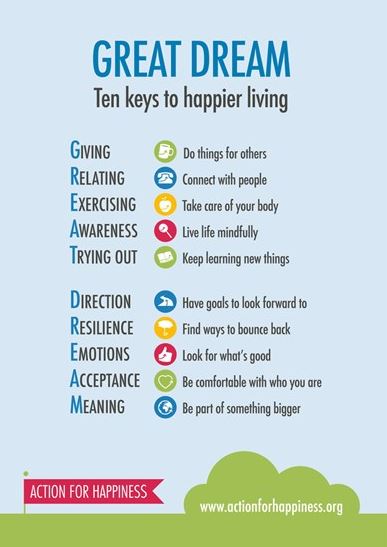 2) Emotional Wellbeing At Bishopton Redmarshall
Access the weekly wellbeing resources on this page over the next ten weeks. This will be launched after Child Mental Health Week (see below for an example).....
3) Wellbeing Hub at the BBC
As part of Children In Need this year, the BBC launched a Wellbeing Hub to help keep children physically and mentally healthy. Joe Wickes and Twinkl have contributed to this initiative and you will find lots of resources to use at home with your child/ren. Click on the image below to take you to the 5 ways you can help with wellbeing.
4) Anna Freud Mindfulness Calendar
These simple mindfulness activities are designed to help children relax physically and emotionally. The activities within the calendar will take approximately five minutes and can be done at home or in school.
What is Mindfulness?
Professor Mark Williams, former director of the Oxford Mindfulness Centre, says that mindfulness means knowing directly what is going on inside and outside ourselves, moment by moment.
"It's easy to stop noticing the world around us. It's also easy to lose touch with the way our bodies are feeling and to end up living 'in our heads' – caught up in our thoughts without stopping to notice how those thoughts are driving our emotions and behaviour," he says.
"An important part of mindfulness is reconnecting with our bodies and the sensations they experience. This means waking up to the sights, sounds, smells and tastes of the present moment. That might be something as simple as the feel of a banister as we walk upstairs.
"Another important part of mindfulness is an awareness of our thoughts and feelings as they happen moment to moment."
"It's about allowing ourselves to see the present moment clearly. When we do that, it can positively change the way we see ourselves and our lives."
How mindfulness helps mental wellbeing
Becoming more aware of the present moment can help us enjoy the world around us more and understand ourselves better.
When we become more aware of the present moment, we begin to experience afresh things that we have been taking for granted.
"Mindfulness also allows us to become more aware of the stream of thoughts and feelings that we experience," says Professor Williams, "and to see how we can become entangled in that stream in ways that are not helpful.
"This lets us stand back from our thoughts and start to see their patterns. Gradually, we can train ourselves to notice when our thoughts are taking over and realise that thoughts are simply 'mental events' that do not have to control us.
"Most of us have issues that we find hard to let go and mindfulness can help us deal with them more productively. We can ask: 'Is trying to solve this by brooding about it helpful, or am I just getting caught up in my thoughts?'
"Awareness of this kind also helps us notice signs of stress or anxiety earlier and helps us deal with them better."
Mindfulness is recommended by the National Institute for Health and Care Excellence (NICE) as a way to prevent depression in people who have had 3 or more bouts of depression in the past.
See the NICE guideline on depression in adults.
How to be more mindful
Reminding yourself to take notice of your thoughts, feelings, body sensations and the world around you is the first step to mindfulness.
Notice the every day
"Even as we go about our daily lives, we can notice the sensations of things, the food we eat, the air moving past the body as we walk," says Professor Williams. "All this may sound very small, but it has huge power to interrupt the 'autopilot' mode we often engage day to day, and to give us new perspectives on life."
Keep it regular
It can be helpful to pick a regular time – the morning journey to work or a walk at lunchtime – during which you decide to be aware of the sensations created by the world around you.
Try something new
Trying new things, such as sitting in a different seat in meetings or going somewhere new for lunch, can also help you notice the world in a new way.
Watch your thoughts
"Some people find it very difficult to practice mindfulness. As soon as they stop what they're doing, lots of thoughts and worries crowd in," says Professor Williams.
"It might be useful to remember that mindfulness isn't about making these thoughts go away, but rather about seeing them as mental events.
"Imagine standing at a bus station and seeing 'thought buses' coming and going without having to get on them and be taken away. This can be very hard at first, but with gentle persistence it is possible.
"Some people find that it is easier to cope with an over-busy mind if they are doing gentle yoga or walking."
Name thoughts and feelings
To develop an awareness of thoughts and feelings, some people find it helpful to silently name them: "Here's the thought that I might fail that exam". Or, "This is anxiety".
Free yourself from the past and future
You can practise mindfulness anywhere, but it can be especially helpful to take a mindful approach if you realise that, for several minutes, you have been "trapped" in reliving past problems or "pre-living" future worries.
Different mindfulness practices
As well as practising mindfulness in daily life, it can be helpful to set aside time for a more formal mindfulness practice.
Mindfulness meditation involves sitting silently and paying attention to thoughts, sounds, the sensations of breathing or parts of the body, bringing your attention back whenever the mind starts to wander.
Yoga and tai-chi can also help with developing awareness of your breathing.
Is mindfulness helpful for everyone?
"Mindfulness isn't the answer to everything, and it's important that our enthusiasm doesn't run ahead of the evidence," says Professor Williams.
"There's encouraging evidence for its use in health, education, prisons and workplaces, but it's important to realise that research is still going on in all of these fields. Once we have the results, we'll be able to see more clearly who mindfulness is most helpful for."
More tips for wellbeing
There are other steps we can all take to improve our mental wellbeing. Learn more about the 5 steps for mental wellbeing.
How To Stay Calm In A Global Pandemic
Click on the picture to take you to the resource....
Darlington's Children & Young People's Mental Health Report 2020 (including Covid-19 experiences).
Darlington Parent/Carer Forum - Laughter Yoga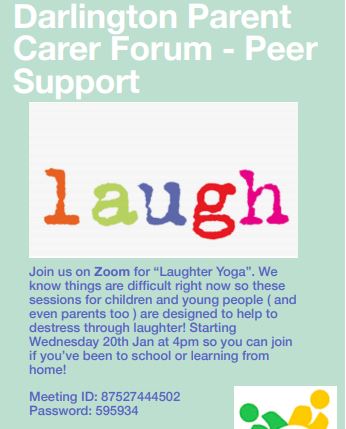 You Are Never Too Young To Talk About Mental Health
Do you want to speak to your child/ren about their emotions but are not too sure how to go about it? The Anna Freud National Centre For Children & Families have created a useful guide for parents......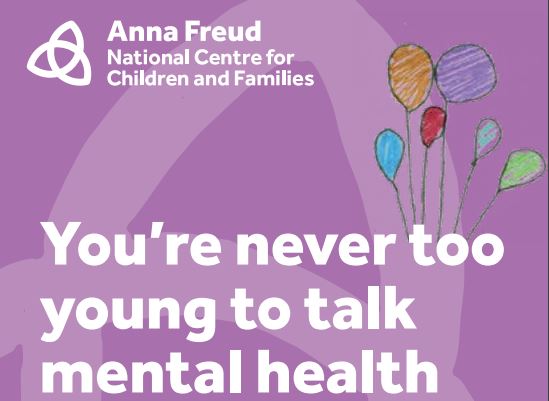 Parental Support - Working From Home & Home Schooling
During these difficult times, many parents are finding themselves juggling working from home and managing the challenge of teaching their children. For useful tips, please click on the below image.....
Darlington Parent & Carer Forum
North East & Cumbria Newsletter - December
CAMHS October Newsletter
Please click on the image, to access the full content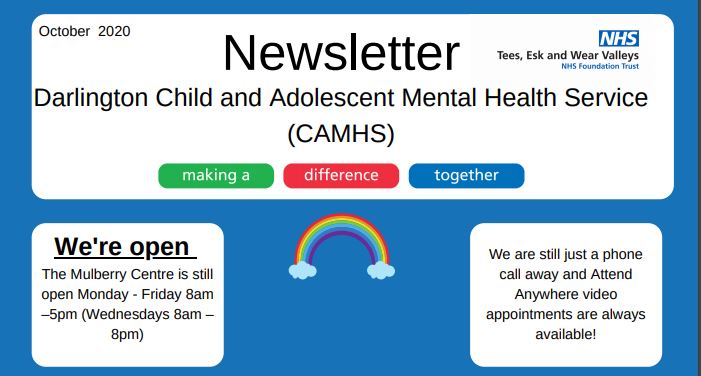 World Mental Health Day 2020
On Saturday 10th October, it was World Mental Health Day. Below, is a Rainbow Mural which has been made by pupils during mindfulness sessions.
National Study Participation
Thank you to those who participated in the Education For Wellbeing Programme. After 2 years, the study has now finished. Below is a letter from the Department of Education, thanking us for our school's participation.
Returning To School
We are all looking forward to seeing the children return to school and have missed them dearly. Understandably, some children might be worried about returning to school and may be anxious about the 'new norm'. Please find below, some useful resources which you may want to use with your child/ren. Click on the image, to take you to the resource.....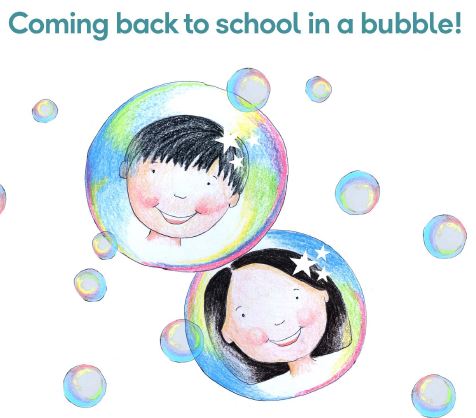 Useful Links For Mental Health Support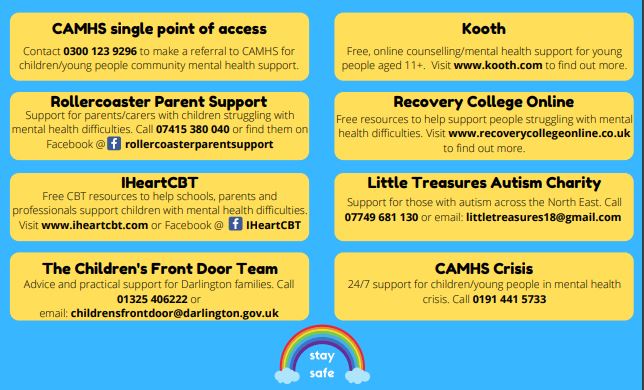 CAMHS June Newsletter
To access this resource, please click on the image below.
Building Resilience Resource
To help children and young people cope with the changes that are occurring during the COVID19 pandemic; The Anna Freud National Centre For Children & Families has produced a useful resource on building resilience. To access this guide, please click here.

Parent Support Webinars
The North Cumbria and North East Children & Young Peer Network are holding webinars on various topics to support parents with children at home. Please click on the image below, for further information.
Mental Health and Covid-19.
During these unprecedented times, it is important that we look after our Mental Health more than ever. We are all trying to adapt to unusual social measures, as well as coping with many unanswered questions. Of course, everyone has their own way of coping with this unique situation, but professionals are encouraging us to communicate, stay active, eat healthy and engage in activities we enjoy. Although we are limited as to how we can achieve this due to Government restrictions, there are many online organisations who are providing useful resources for adults and children. As our school has been working with the Anna Freud Organisation, they have kindly emailed a helpful resource which you can access here.
If you require any further advice in relation to supporting your child/ren during these difficult times, please email the school office office@bishoptonredmarshallprimary.org.uk
Together, we will get through this!
Child Mental Health Week
During Child Mental Health Week, all children participated in a whole school assembly on emotions, self regulation and where to go for help. As our school is working with the Anna Freud National Centre For Children And Families, the children were shown a fabulous animation which has been produced by the charity. Please click on the below image to access the video.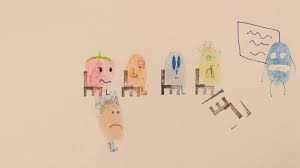 Education For Wellbeing Programme

CAMHS across County Durham and Darlington has a Single Point Of Access for referrals and self-referrals to CAMHS services.
To contact the team please email tewv.camhscountydurhamdarlington@nhs.net or call
0300 123 9296.