Geography
Subject Lead: Mrs D Laviolette
Link LAC Member: Mrs R Robinson
Intent
Our Geography curriculum is designed to develop children's knowledge, understanding and curiosity of the world in which we live. At Bishopton Redmarshall C of E Primary School, we intend for children to:
Be enthusiastic Geographers: developing a love for learning, curiosity about the world around them and a love of people and the environment.
Develop their interest and understanding of diverse places, people, resources, and natural and human environments.
Deepen their understanding of the Earth's key physical and human processes.
Feel prepared and informed, both now and as future learners beyond our school, in geographical issues.
Our Geography curriculum builds on children's prior learning and develops their knowledge of the world around them so that they know more, remember more, and understand more. Learning about Geography enables children to develop knowledge and skills that are transferable to other curriculum areas and which can and are used to promote their spiritual, moral, social, and cultural development.
Implementation
In order for children to know more and remember more in each area of geography studied, there is a structure to the lesson sequence whereby prior learning is always considered and opportunities for revision of facts and geographical understanding are built into lessons to ultimately build a depth to children's understanding. Through revisiting and consolidating skills, our lessons help children build on prior knowledge alongside introducing new skills and challenge. The revision and introduction of key vocabulary is built into each lesson, and this is used throughout the curriculum so children can sue it in context. Across both key stages, children have a range of opportunities to experience geography through practical engaging tasks beyond the classroom to develop their field work skills and see geography in real life contexts.
Through our curriculum, we intend to inspire children and practitioners to develop a love of geography and see how we can explore and protect the world we live in now and for future generations
Impact
When pupils leave our school, pupil will know more, remember more, and understand more about Geography. They will have developed the geographical knowledge and skills to help them explore, navigate, and understand the world around them and their place in it.
The majority of pupils will achieve age related expectations in Geography and clear progress will be evident in their topic book. Outcomes in Geography books will demonstrate the pupil's acquisition of key knowledge. They will have the firm foundations in Geography and are well placed to make good progress at Key Stage 3.
Geography Long Term Overviews
Cycle A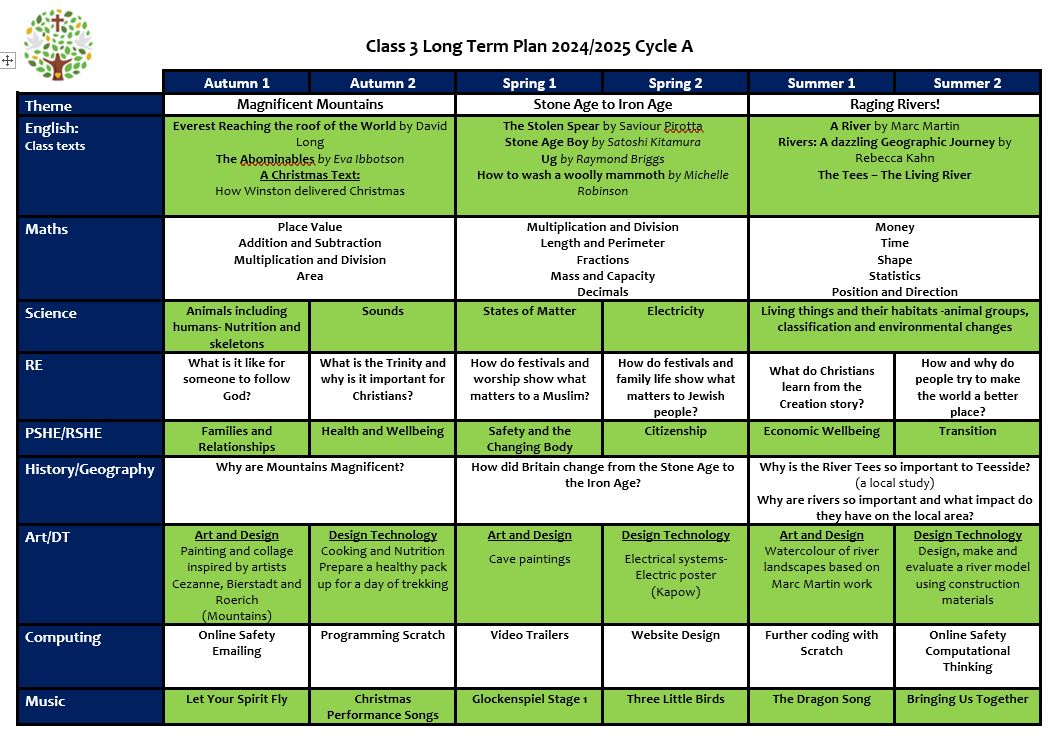 Cycle B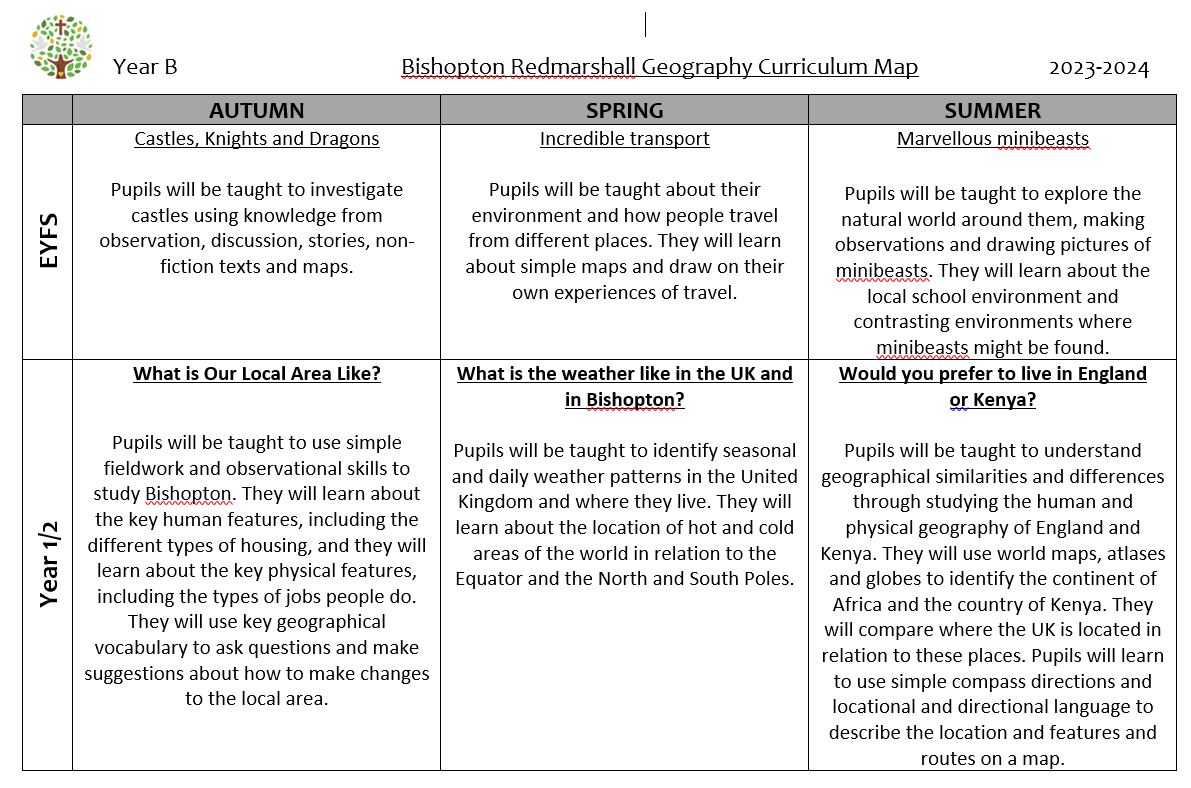 Progression Document
Geography at Bishopton