/
w
Class Three Long Term Plan
Please click on the image above to take you to the document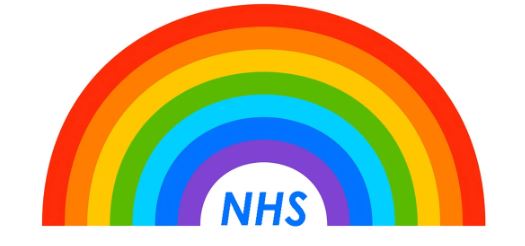 Useful links
Emotional Wellbeing Support
Colour Online Yoga Write A Journal
Breathing Exercises Emotion Clouds Listen To Nature
Spelling Shed Spelling Lists
Summer Term 1 Homework
English Writing
Class three have been creating some jokes and riddles for Toothless, click on the picture to read them......
Spring 2 Homework 2022
Spellings for 2.2.22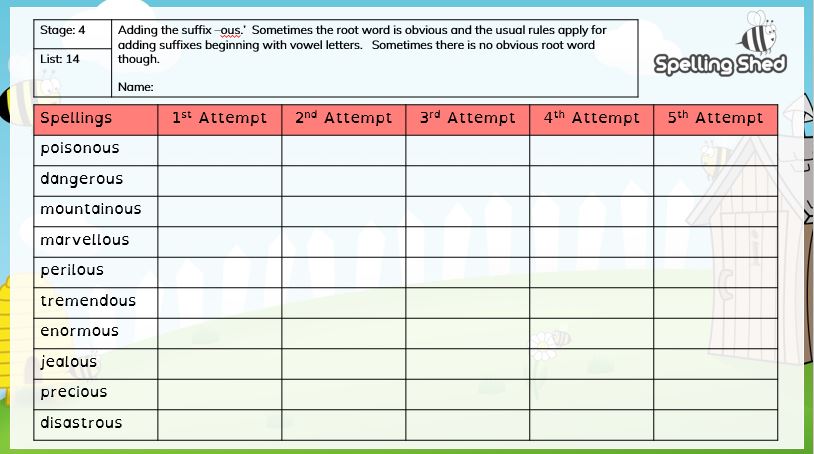 Mini Police
Class 3 have become Mini Police! They are working with real Police Officers and learning about the roles of Community Support Officers and Police Officers, as well as how to be a good community role model. Click on the picture below to take you to photographs of the children trying on police uniform and equipment.....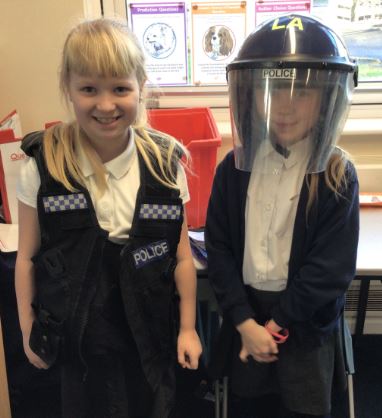 Robert Burns
Today, we have been learning about Burn's Night and discussed the Guiness World Records. Click below to access the website....
Home Learning
There are lots of activities for you to do at home. You have your homework books with your Home Learning tasks in. Try and get as many done as possible to receive a certificate!
Daily Tasks
In addition, try and complete at least 20 minutes of Times Table Rock Stars, 20 minutes of Sumdog and 20 minutes of Bug Club, every day. If you can, try some Yoga to keep your body moving.
The links to these websites can be found at the top of the class page
English
Keep up with our class reader by listening to chapter 3 of How To Train Your Dragon....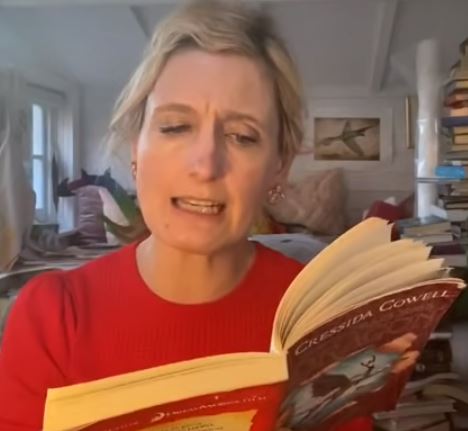 Can you find out about the authour? What other books has she written?
SPaG
You can practise some SPaG here. Ask someone at home to test you on your spellings.
Topic
Have you heard about the underwater volcano erupting? Read about it in the newspaper report - you may need an adult to help you.
Write your own newspaper report about what has happened.
RE
Thinking about what has happened in Tonga, write a prayer asking God to help the people of the island and their families.
Whole Class Maths
Following on from our lesson last week, click on the lessons below to find out more about measuring......
ICT
Have a go at stopping an earthquake using the Stop Disasters Game below
Spring Term 1 Home Learning
Happy New Year Class 3!
Spellings for Wednesday 1st December 2021
Spellings for Wednesday 24th November 2021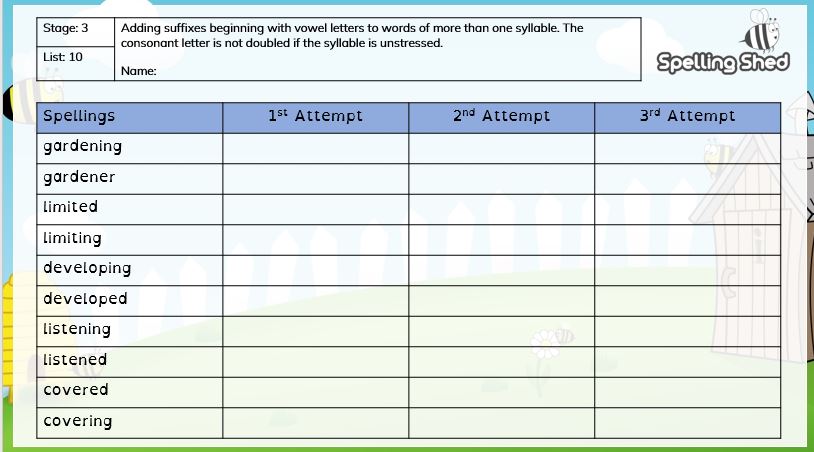 Roman Homework
Please click on the image to take you to the document......
How Do We Learn To Read At Bishopton?
We LOVE reading in Class3 and we have two new exciting areas of the classroom! Children can choose to access these areas as either the reader or the listener.
Class Reading Tent
Children can use this quiet area of the classroom to read the book they have chosen from the Class Library (children must read to an adult first to ensure the book is at an appropriate level). The listener chooses a coloured box and asks questions about the book (eg. retrieval, inference questions etc). The children love it!
Reading Station
Children can choose to take on the role of one of our Class Reading Dogs and ask questions to the reader. It is proving very popular with the children!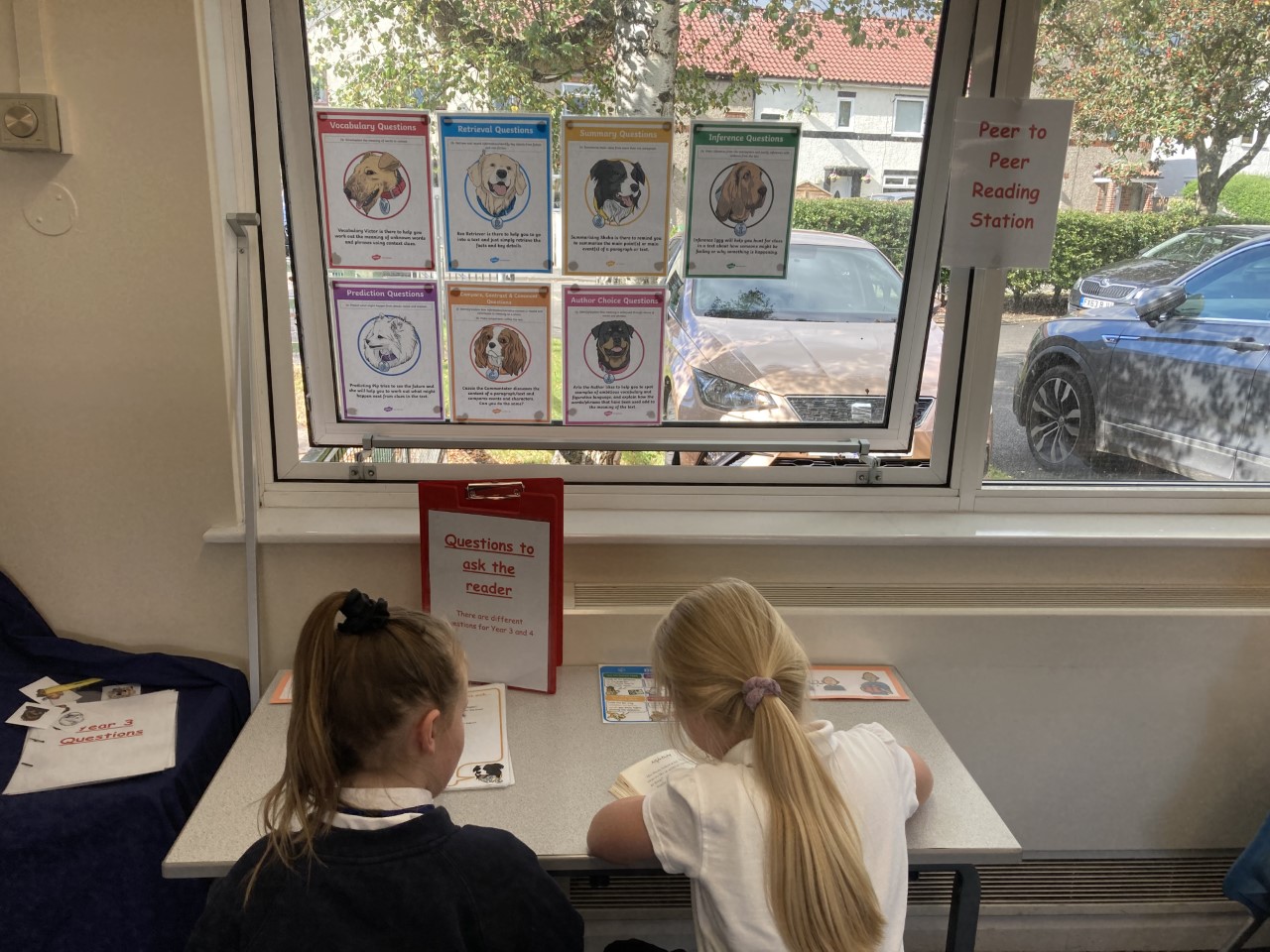 Autumn Term 1
Well done for a fantastic first week back Class 3!
Your Home Learning books have been sent home with details of your half termly homework but here is a reminder...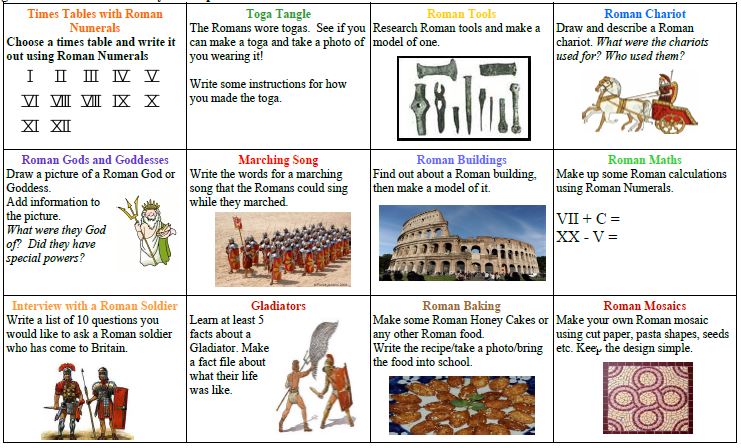 Need some help?
Art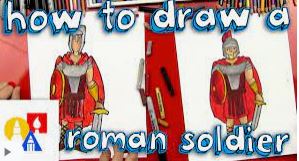 Design & Technology

Making Roman Honey Bread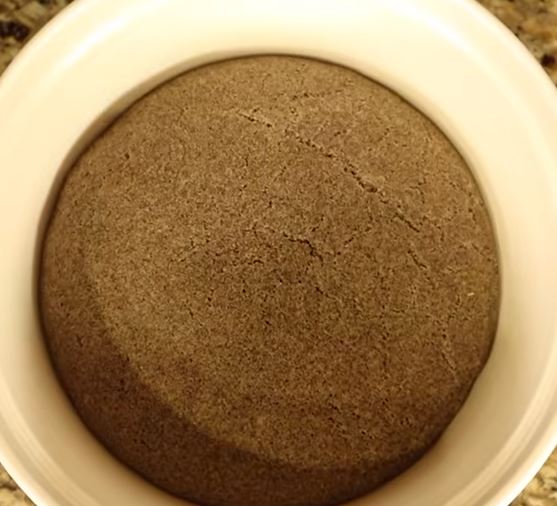 Science