Class 4
Useful Links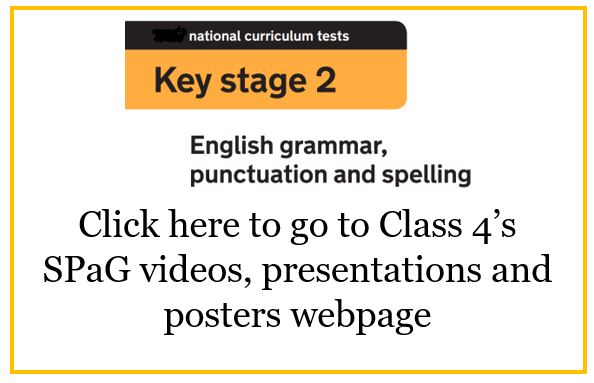 Summer Term 1
Jubilee Poster Ideas
Topic Homework - Platinum - Jubilee
--------------------------------------------------------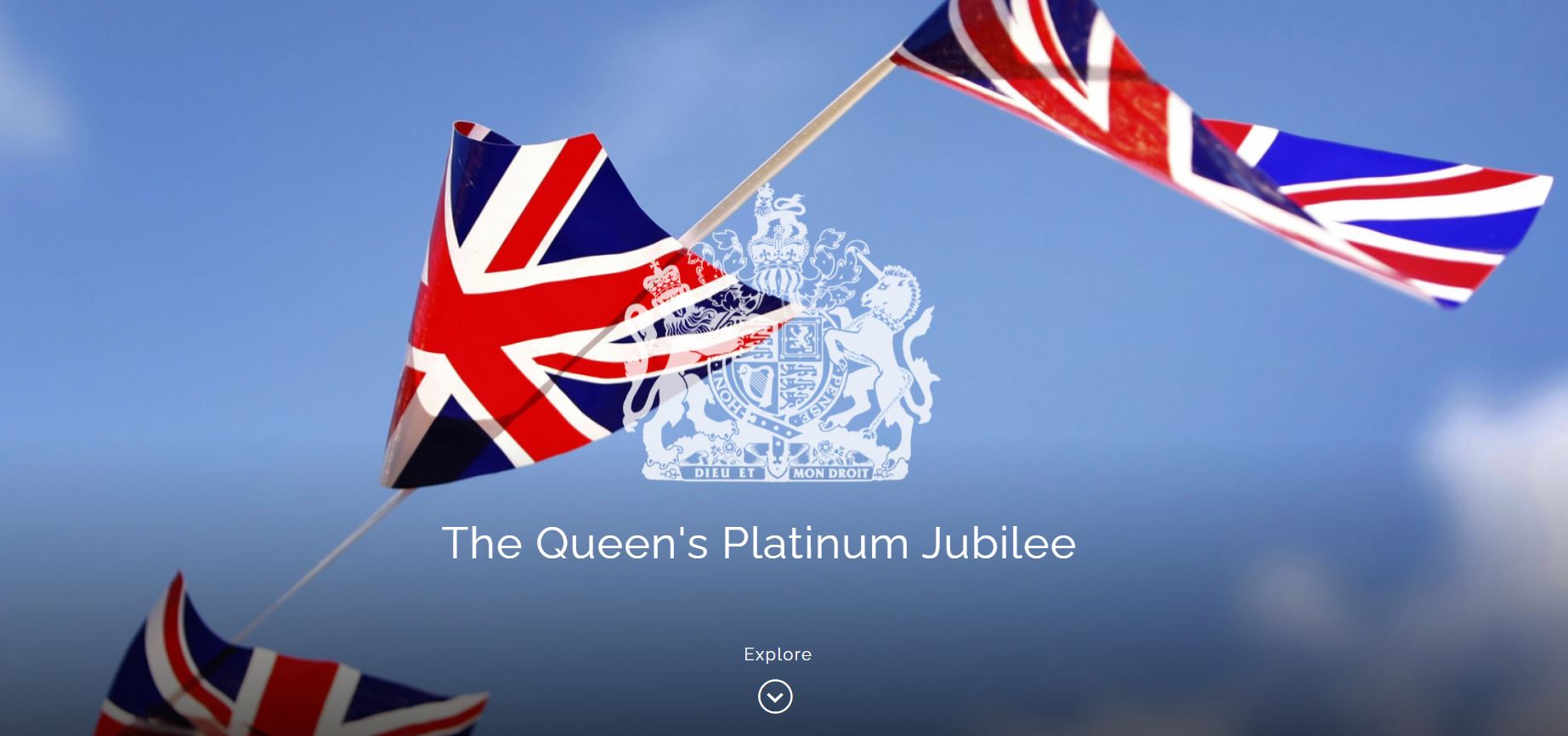 English
Maths
History
Compare the similarities and differences between two of Britain's longest serving Queen's. Complete the information sheets and write a short conclusion in your homework book identifying how the monarchy has changed between the two reigns.
Science
Bubbles are amazing. Giant Bubbles are fun. Have a go at making your own bubble recipe and bubble wand.
Celebrate the jubilee with bubbles.
There are lots of bubble recipes and instruction videos online and on youtube.
Food Technology
Have a go at making this healthy Platinum Jubilee dessert or design and make your own Platinum Jubilee dessert.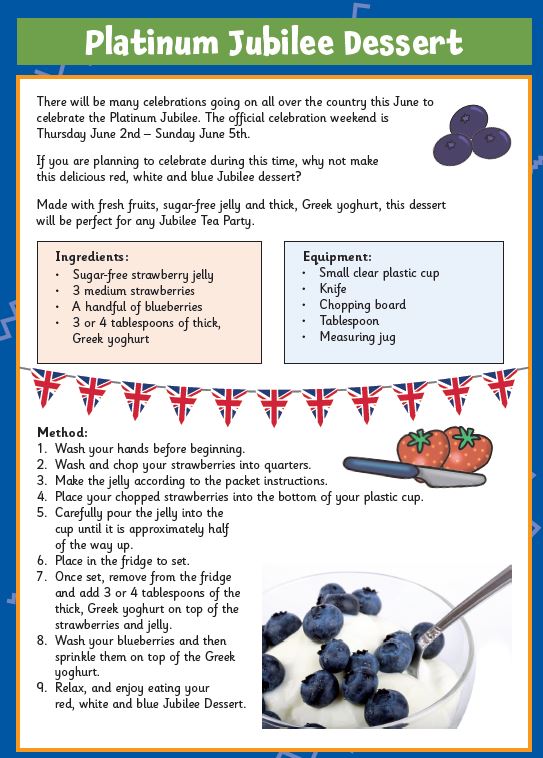 Art and Design
Identify the features of a Platinum Jubilee tea party invitation.
Design an invitation for your own tea party to celebrate the Queen's Platinum Jubilee
Citizenship
The Queen has always shown a great love and respect for the natural environment. As part of the Jubilee celebrations children are designing flags for the 'River of Hope'
The theme of the flags is how we can change our environment for the better.
The flags should be made using recycled fabrics/materials in red, white or blue, which can be either sewn or glued together
Design your own flag for
Bishopton's Jubilee 'River of Hope'