Class 3 - Archive - March-April 2020
Thursday 30th April 2020
Good morning Children,
All that lovely sunshine seems to have gone for the time being but I'm sure it will be back soon.
To start today, I must share with you Lucie's amazing work from yesterday. She has created a poster, just like Captain Tom's for her own hero. Can you guess who it is?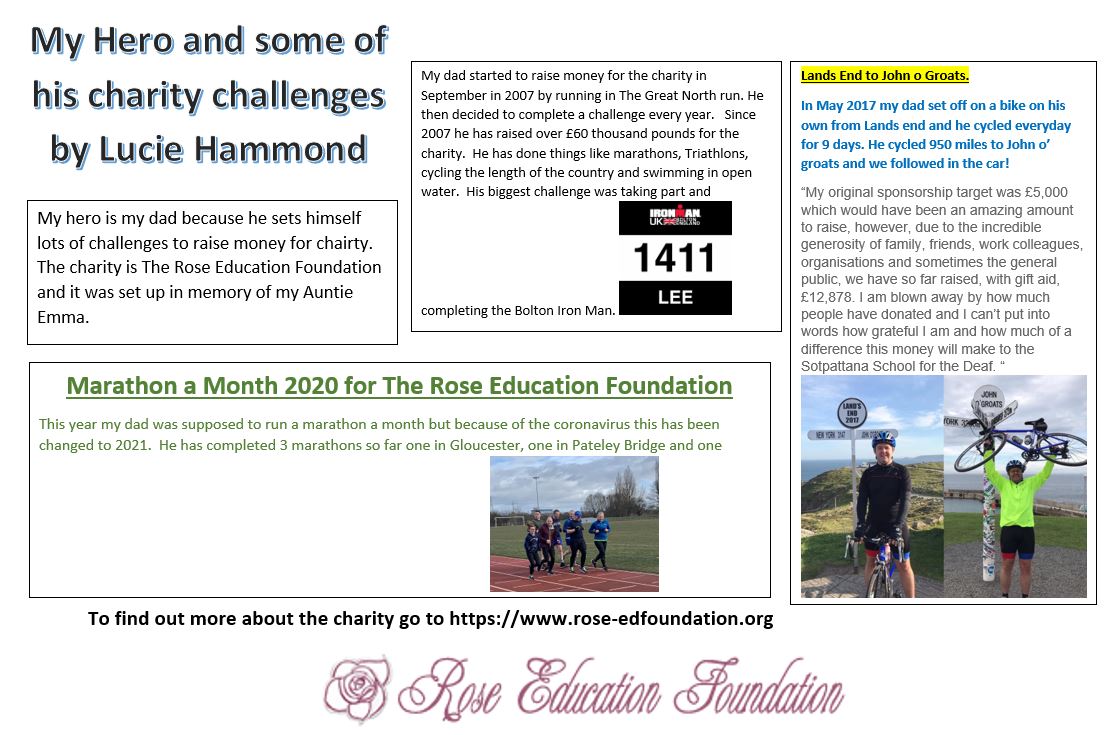 Today let's have a go on BBC Bitesize. You may find something from the list of activities you fancy trying. I had a look through and thought a bit of SPaG would be good. Have a try at the prepositions.
What about a go at the Maths Challenges - These look fun too.
And maybe learn about teamwork with the Supermovers crew.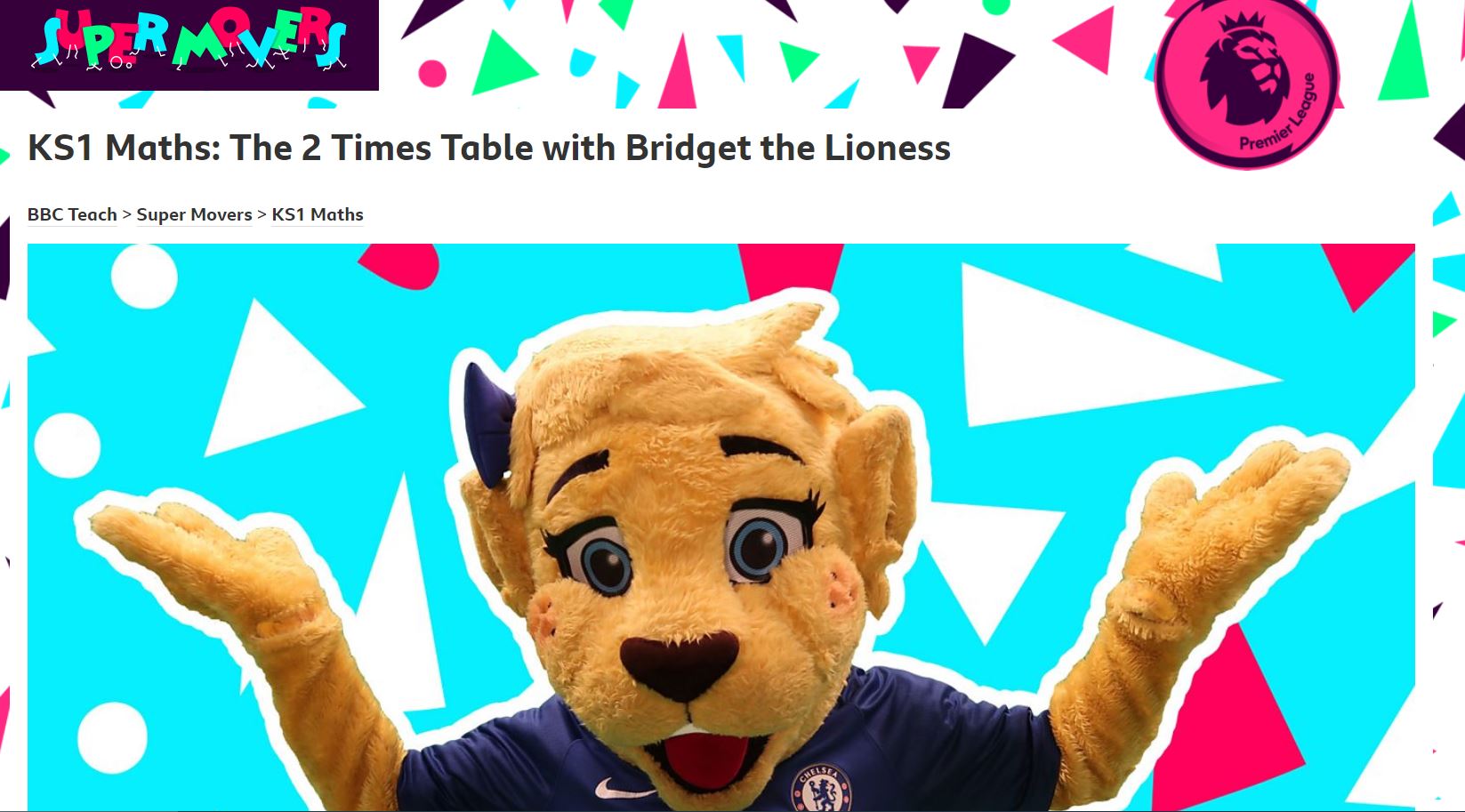 There really is some great stuff on the BBC Bitesize website. You can pick yourself, something that interests you and just have a go. LIKE IT???
Last but not least.

Its the last day and its very close. Come on Class 3 a final push. Can you? Will you beat Class 4? Who will be the overall individual winner? Class 3 you are defintely still in the running. Ends 8pm tonight. Good Luck!
Wednesday 29th April 2020
Hello Children,
Some great work on the Science Mission yesterday. I will put the answer to the Scratch exoplanet order on the Science page by the end of the week so everyone has a chance to have a go at it. I will also be sending out Space Explorer certificates to everyone who's worked on any of the Space activities.
Let's start the day with another Wake and Shake.
You have been working hard on the Sumdog competition too. At the moment Class 3 are in 2nd place ( Class 4 are in 1st). Keep playing - it ends at 8pm on Thursday night. The individual leaderboard is below, still all to play for.
A couple of different types of activities for today.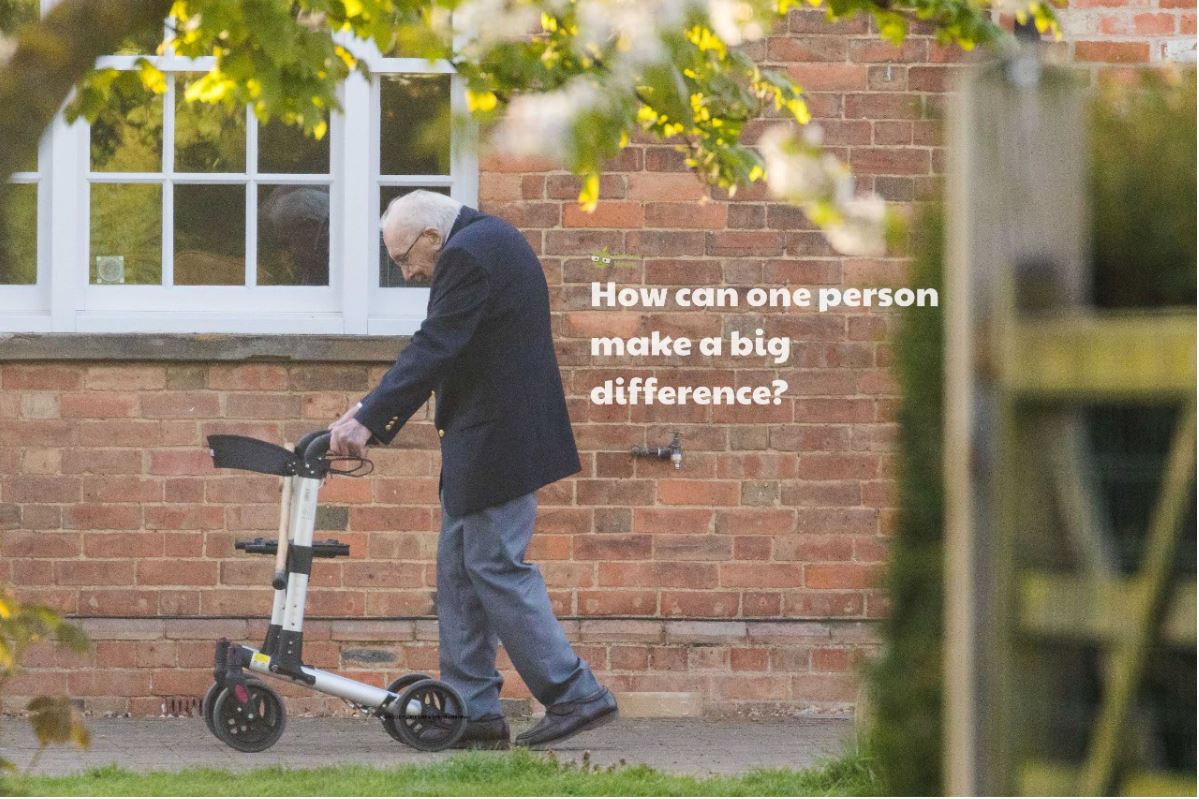 Click on them to open the next 3 documents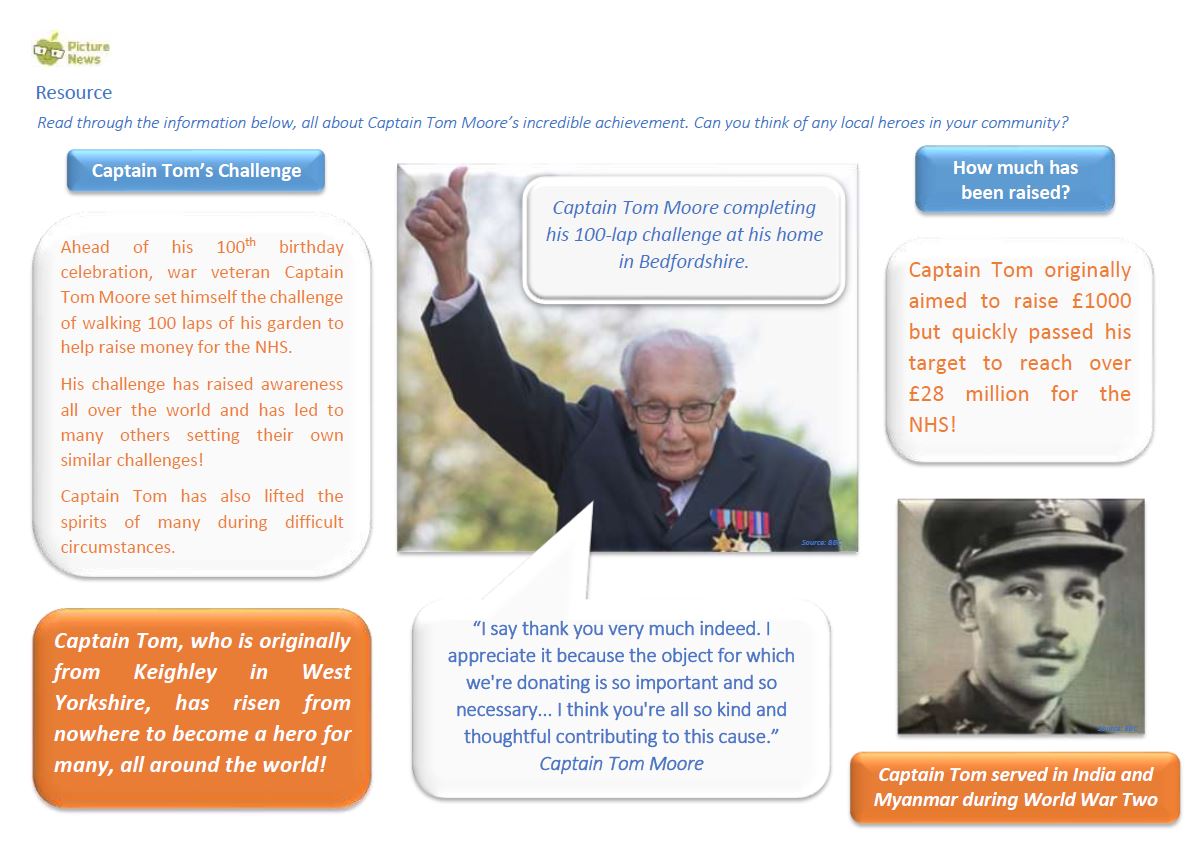 I know you are often out and about with your family for a walk or riding you bike. Here's a little quiz to remind you about road safety.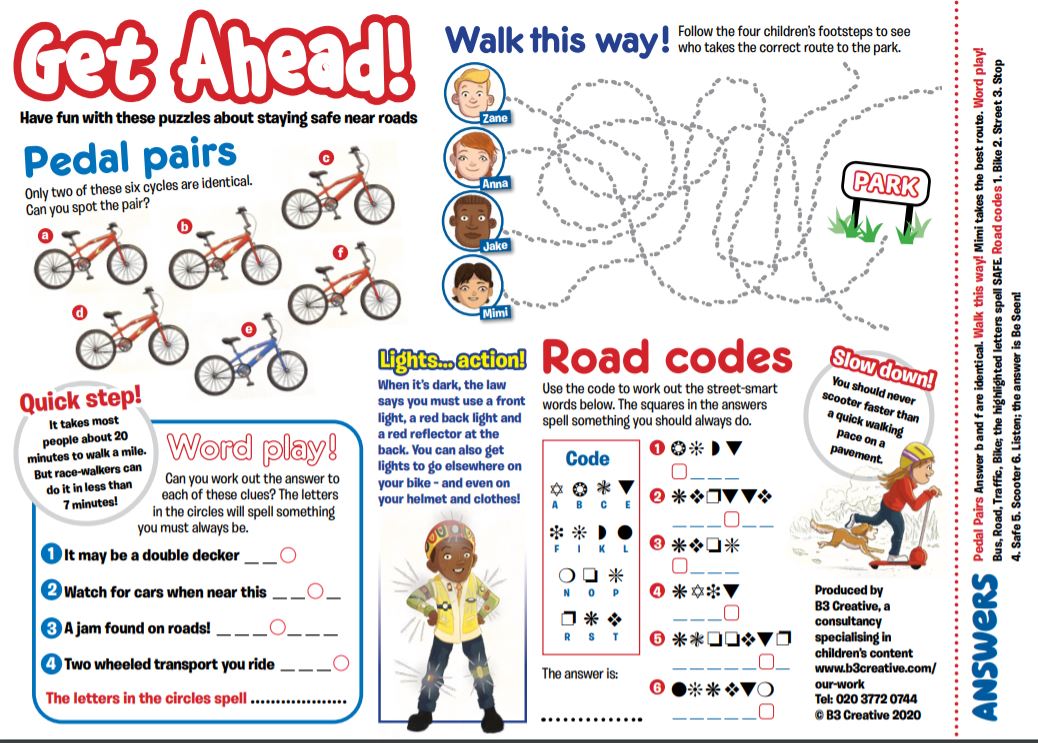 Keep safe Boys and Girls. Keep sending your photos in. I'll be putting more in the gallery today. You are all just brilliant and working so hard.
Back tomorrow!
Tuesday 28th April 2020
Good morning again children,
I don't think we've had a Wake and Shake for a while although I know a lot of you are doing PE with Joe.
I think the weather is a little colder and duller today so it's a good opportunity to let our imaginations take us away to another place.
Can you continue this paragraph opening and describe what's through the keyhole?
Cautiously, I lowered my head and positioned my eye over the cold metal hole. Immediately, its secrets were revealed.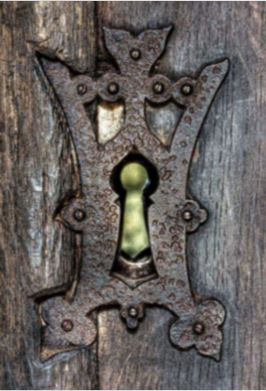 So children I've been very busy these last few days preparing everything to send off for our space award- Thank you to everyone who has filled in a pupil voice, there's still time to get one to me- to tell us what you think about your space learning.
I've been into school last week (it was very quiet without you all - I missed you very much). I have put up our Space display. I thought you might like to see your fabulous Laika artwork and some of your homework.
Then I thought maybe you'd like a space mission to complete at home.
Calling all sound engineers -
(click )
This is Mission Musicial exoplanet!!
What is an Exoplanet? How are they musicial?
Click on the picture to link to our Science learning page for the full mission to be revealed.
Have a good day boys and girls, see you tomorrow.
Monday 27th April 2020
Good Morning Children,
Thank you for all the great photos sent to me last week. I'm doing my best to keep up with them and not to miss anyone. Keep checking out our gallery for updates. It really is fab. Here's a few added today.
A very sunny sundial
A skipping action shot
Supersonic Water Rockets - the accompanying video to these was great but won't load on the webpage.
Spring is definitely well on its way, the trees are in blossom and the birds are singing; especially early in the morning.
I wonder if you can recognise a bird by its song.
There are lots of different birds for you to listen to on the 'Tweet of the Day' webpage. Here are a couple.
Listen to them, then see if you can hear them outside.
Another sign of late Spring, is lots and lots of dandelions. Dandelions are great for scientists because they are a really good example of the lifecycle of a plant.
Look at the picture below. Can you find a dandelion in each phase of its lifecycle. Try making an observational drawing. How does it change from bud to seed?


Well the Darlington Sumdog Competition is looking very much like the Bishopton Redmarshall Sumdog competition. We need some more players from Class 3 though.
Home Learning Week3

20th - 24th April 2020
Friday 24th April 2020
Well this week seems to have flown by. Some fantastic photos of the things you have been learning.
Lewis and Lucie celebrated St George's Day in style - Look at their fantastic coat of arms designs.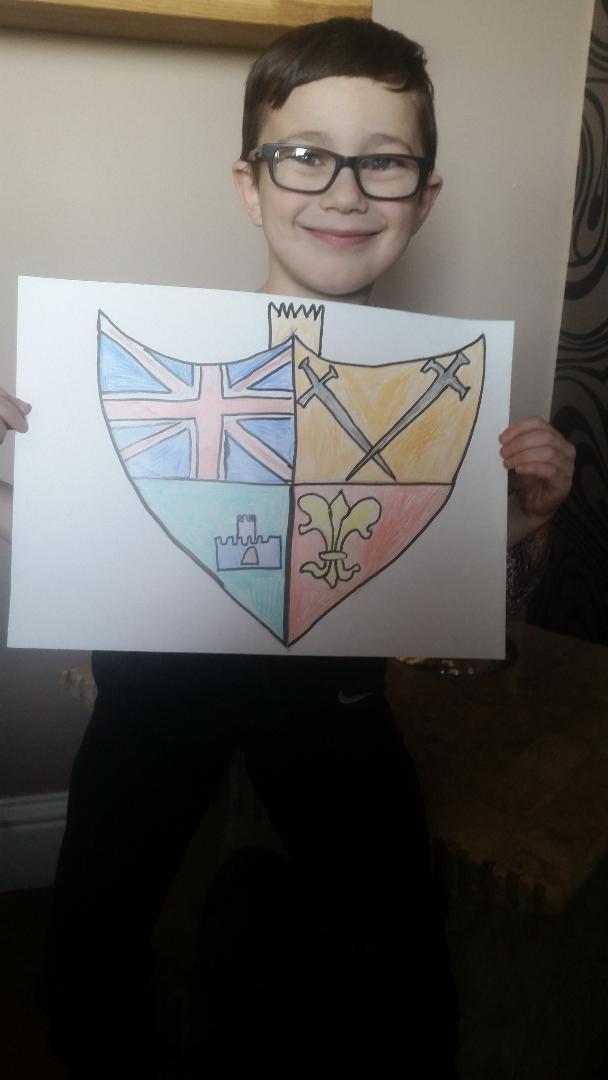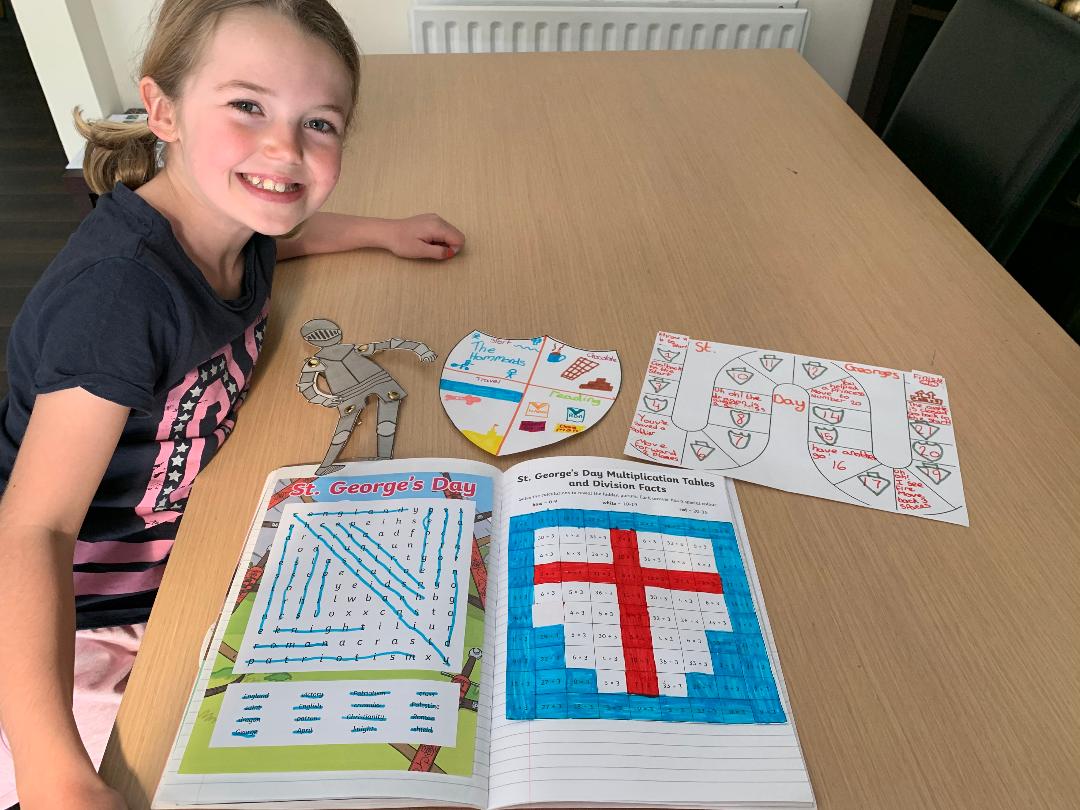 Tom and his brothers have been immersed in even more Science. Fantastic!!. This week they have been discovering how volcanoes work.
They have even found time to workout with Joe, too. - Keeping busy!
Euan has been a Space Explorer. He's been star gazing and hoping see the Lyrid Meteor shower. Well done!
You are all truly amazing, keep sending your photos please.
Well today is National Skipping Day, dust off the rope and see if you can complete the Skipping Challenge.
20 x single bounce
20 x double bounce
20 x alternate foot hops
20 x skiers
20 x side swings
Repeat for 15 minutes
Darlington Sumdog competition starts at 8am today. We need a minimum of 10 players from our class to be counted in the league table. Let's go Sumdog crazy!

Have a good weekend Boys and Girls and I'll be back with you on Monday.
jeudi 23 avril
I will start today with a quick message to Parents/Carers. In addition to the BBC's new education programme which I posted earlier this week, the government has also introduced its own education website 'The Oak National Academy' it has structured lessons for each day. The choice of online learning is rapidly expanding.
Ok children, Mr Tinjod has sent through our French for the week.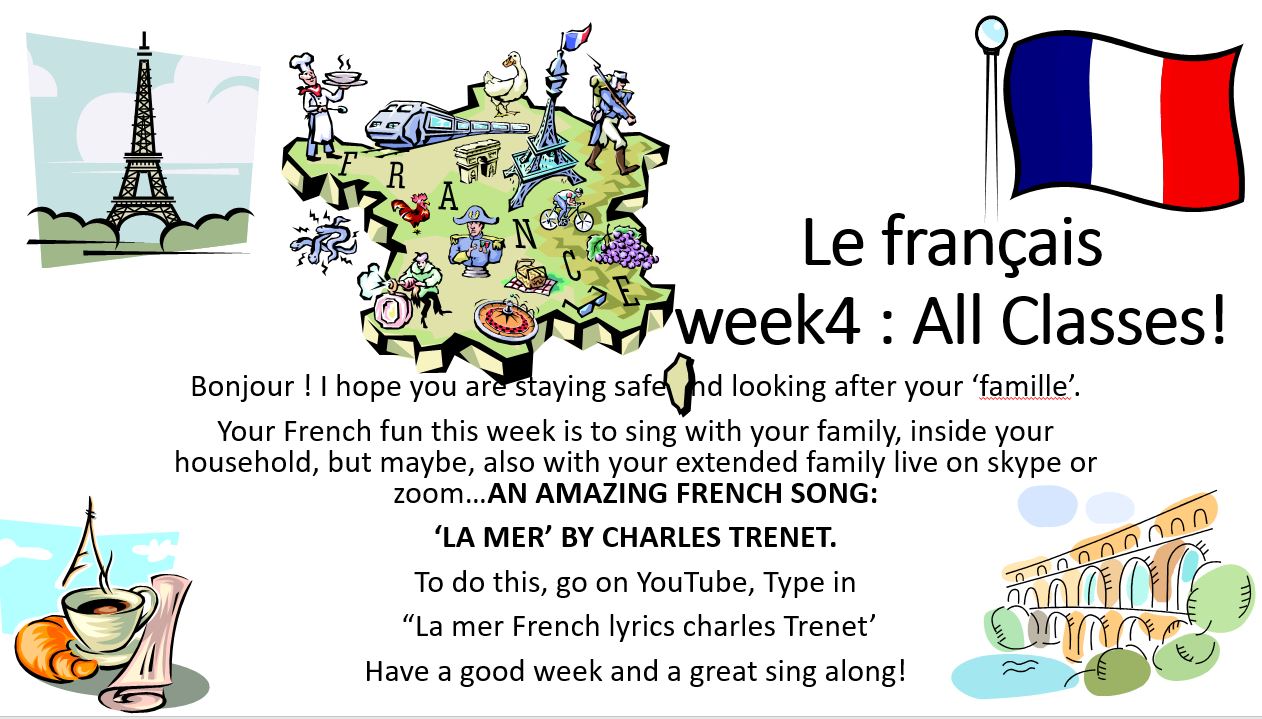 Today is St George's Day. Below is a powerpoint for you to look through to find out all about St George. There's also a shield for you to design a knight's coat of arms.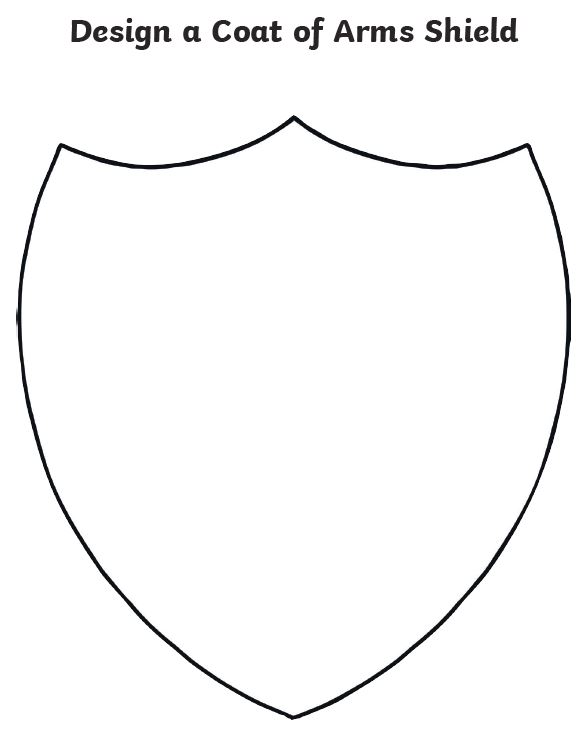 Wednesday 22nd April 2020
Another sunny day today, so there's still time to have a go at the sundial.
Lucie was very busy yesterday - Look at her fantastic sundial to tell the time with. She made the most of the time she'd created and made a crown and a card to have tea with the Queen on her birthday.
Sebastian has gone dragon mad over the Easter holidays and has made a fantastic dragon kingdom map, written stories, drawn pictures and entered Cressida Cowel 's competition. Amazing work Sebastian, you're keeping very busy.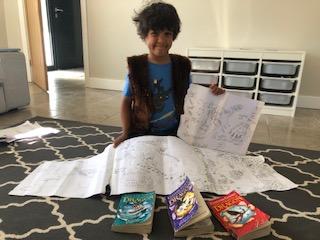 Well I promised you a competition and here it is; from Darlington Police.
What do you most want to do when the lockdown eventually ends.
Maths Problem Day 3
Finally check out the Space Cinema. Click on the picture or find the link in the learning tab.
I will be adding new videos weekly whilst we are still at home.
Tuesday 21st April 2020
Good morning Children,
It's forecast sunshine again today so let's use this for some Science.
Watch the video - this is a sundial.
Discuss with a grown up what you think a sundial does.
How and why does it work? When would it not work?
Can you think how you could make a human sundial?
What do you notice about the position and length of your body's shadow throughout the day. You could measure it or get someone to take photos.
Maths Problem Day 2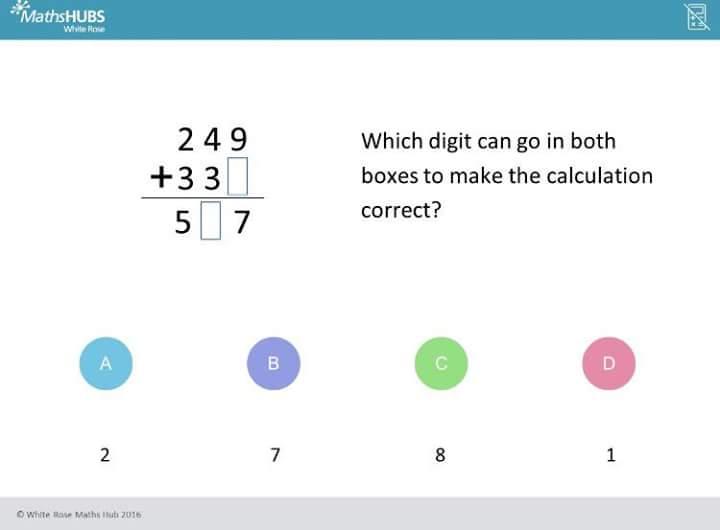 Who's tried out the BBC Daily Lessons, have a look. What do you think?
If you're all worn out after Science and Maths why not relax and colour a royal crown. Today is the Queen's birthday she's an amazing 94 years old.
Monday 20th April 2020
Welcome back Everyone,
I hope you all have had a relaxing Easter Break with a few Easter eggs and you've enjoyed some of the lovely sunshine. Thank you to everyone who has sent in photos in the last week of term. I have done my best to upload all of them to our class gallery, they are just great. Have a look- see what your friends have been up to. Please, keep them coming in.
As always, if anyone has anything, they want to talk about whether it is school work or just a chat please drop me a line via the office email and I'll be in touch. Watch out for Marvellous Me's too.
So of course, we are all raring to go again for our new term with some interesting activities.
This week, the BBC have begun a daily lesson programme for each year group. I have included a link below. Please just use this as an extra resource that can help you organise your learning. Enjoying your learning at home is important, (little and often) . We will soon pick up speed with everything again once we are all back in school. In the meantime, being safe with your family and spending some time outside if you can is just as important.
This week, I'll put on our page a daily Maths problem along with a little English, Science, Topic and more competitions to keep you entertained.
I'll also be adding your Creative Homework for this term – I just need to convince my very slow home internet it wants to help with this.
In the meantime, stay safe, keep smiling, enjoy your time at home, be kind to each other and I'll help you to stay busy.
Mrs F.x
Daily Maths Problem - Monday
Home Learning Week 2

30th March -3rd April 2020
Friday 3rd April 2020
Good morning Children/Parents/Carers,
We have come to the end of a very extraordinary term.
Below are today's activities and some ideas to keep you busy during the Easter Break. I'd just like to say what a pleasure it is to teach such enthusiastic children. You are a credit to everyone. Your home learning photos are brilliant! - keep them coming.
In the meantime, please stay at home and keep yourself and your family safe.
Over the holiday, I am still available to contact via school and will be happy to help with anything.
For the summer term, there'll be lots to keep us going including our creative homework which will have the usual certificates on completion.
Happy Easter,
Take care,
Mrs Fielding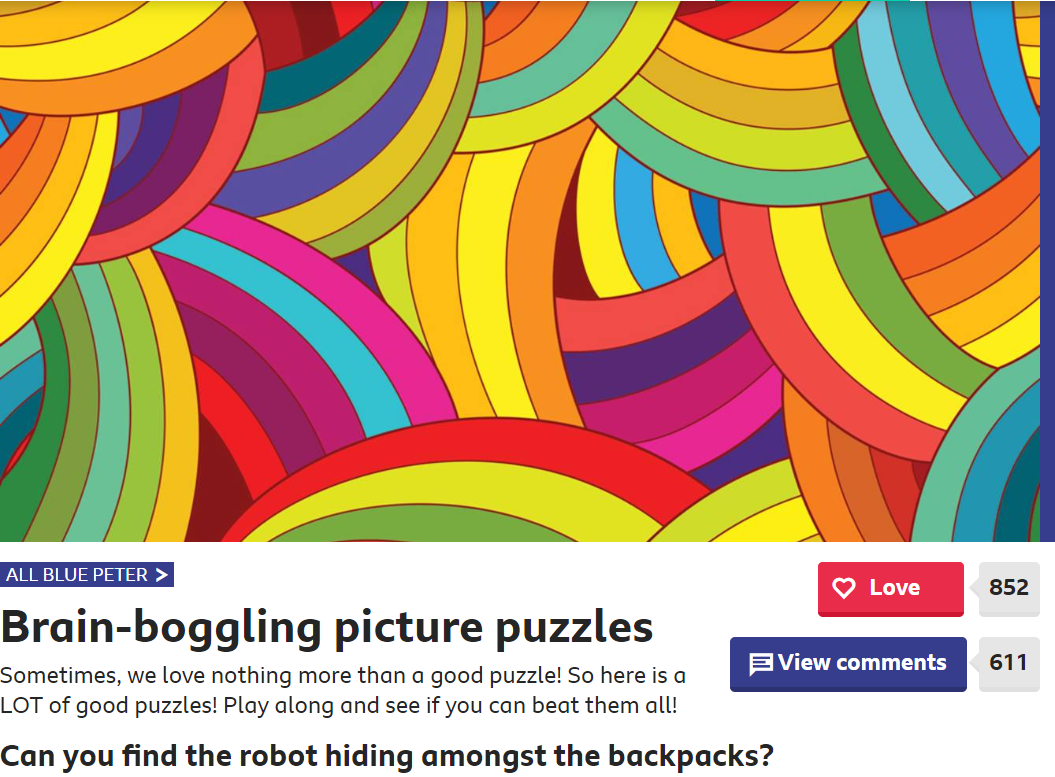 These are fab - try them.
Remember the Darlington Sumdog competition starts today.
Fun Easter activities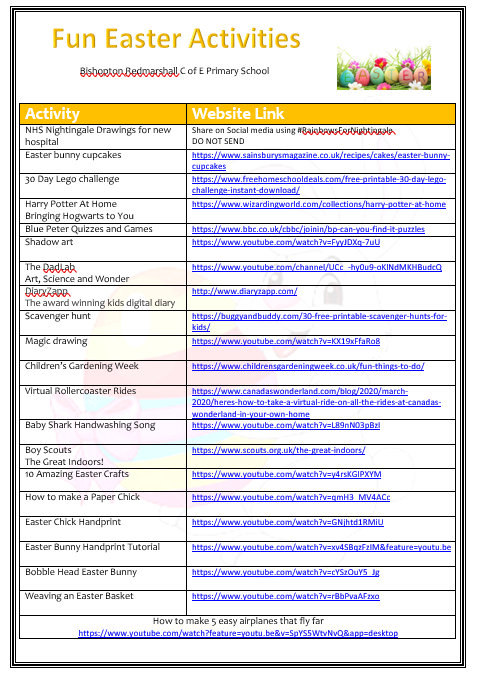 jeudi 2 avril
Bonjour tout le monde,
Que diriez-vous de réessayer un peu de français aujourd'hui?
How about trying a little French again today?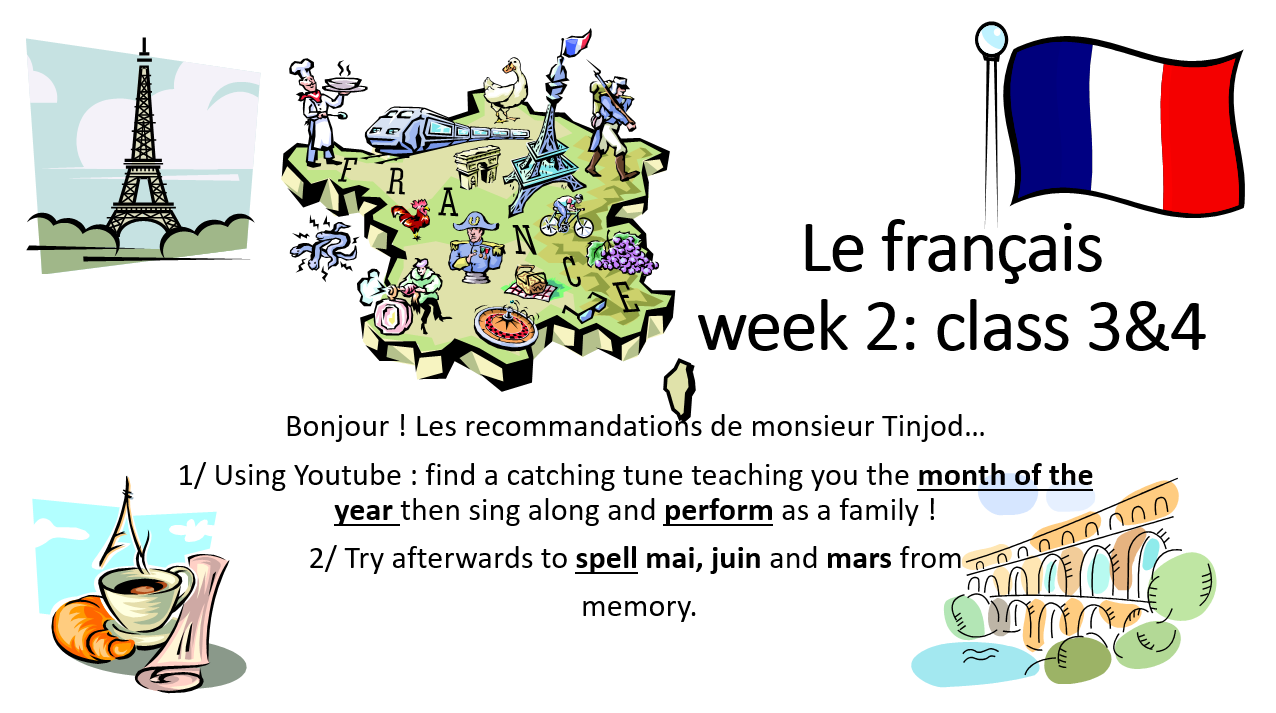 Who's had a go doing PE with Joe?
Lucie has been working hard on her dragons and has even honed her cloaking skills, just like Toothless.
Very impressive!
Unfortunately, I've tried different formats but can't get her video to play
Wednesday 1st April 2020
CONGRATULATIONS TO EDWARD
CLASS 3 SUMDOG COMPETITION WINNER!!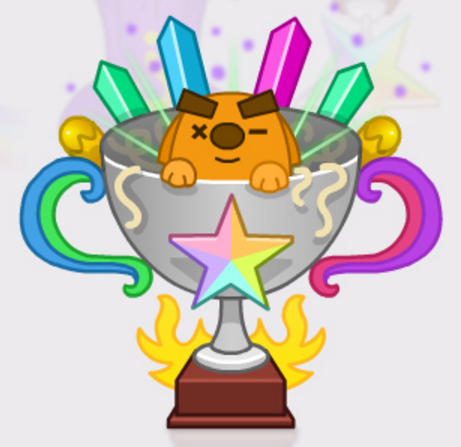 click on image for final leaderboard
Well done to all who took part, it was very close. Certificates will be sent out by email to all participants, with special certificates to 6th place.
Don't worry if you just missed out. Mrs Bellis has entered us in the Darlington Schools Sumdog competition which starts on Friday. Let's make a huge team effort to be the overall winner and maybe have some individual winners too. Go for it team.
Now back to DRAGONS.
What about finishing our dragon story?
The Dragon Slayer. If you remember:-
The young dragons had moved in with Tarragon and Black bull.
Can you write the ending?
I have included my ending for you to read and a storyboard you can type in/print.
I look forward to reading your endings.
Another dragon picture. Well Done Quentin!
It looks rather ferocious.
Anyone else drawn one? We'd love to see them.
Tuesday 31st March 2020
Wow! What a fantastic drawing.
Well Done Sebastian!
So children, shall we stick with dragons for today?
Try the dragon quiz and create your own dragon fact file.
Here is a template you could use
.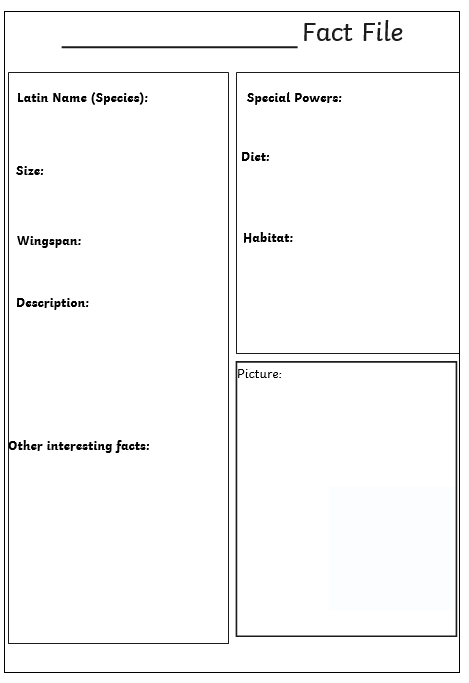 Last day of the Class Sumdog Competition and still all to play for. Who will win?
Monday 30th March 2020
Good morning Children,
I hope everyone has had a good weekend and you've stayed warm watching the snow showers.
How did you get on with your stargazing? Did anyone see the ISS?
It's the start of a new week and I have lots to keep you going.
Millions of people around the world have been doing 'PE with Joe'. I had a go myself last week when I was in school for the day. It was fun, it certainly gets your heart pumping. Maybe give it a go if you've not already.
How about some art today. Sticking with our dragon theme from our English lessons. Follow the step by step guide of 'How to draw a dragon' and you'll be amazed at your results. Pause the video where and when you need to.
I'd love to see photos of your drawings.
Talking of photos, thank you to everyone who has sent photos in. It's great for me and your classmates to see what you are getting up to at home. I've added them to our gallery ( click the link at the top of the page).
Finally the scores on the doors for Sumdog
Wow!! You've been very busy on Sumdog. Well done everyone. The challenge is still on - anyone could win. Just two days to go!!!
Home Learning Week 1

23rd - 27th March 2020
Friday 27th March 2020
Hello Everyone,
Well that's a full week of home learning. From the photos I've received you are making it fun.
I have a few more gems to share with you today to keep you going over the weekend.
Who's had a go at CHARANGA YU MOVE music yet? - it's lots of fun, have a go and let me know what you think. You each have a log in letter for this site in your packs (Click on the image below to take you to the site.)
Type in your own log in details to access the resources.
So what else?
David Walliams one of our favourite authors is reading to children on his website (again click below and it will take you straight there)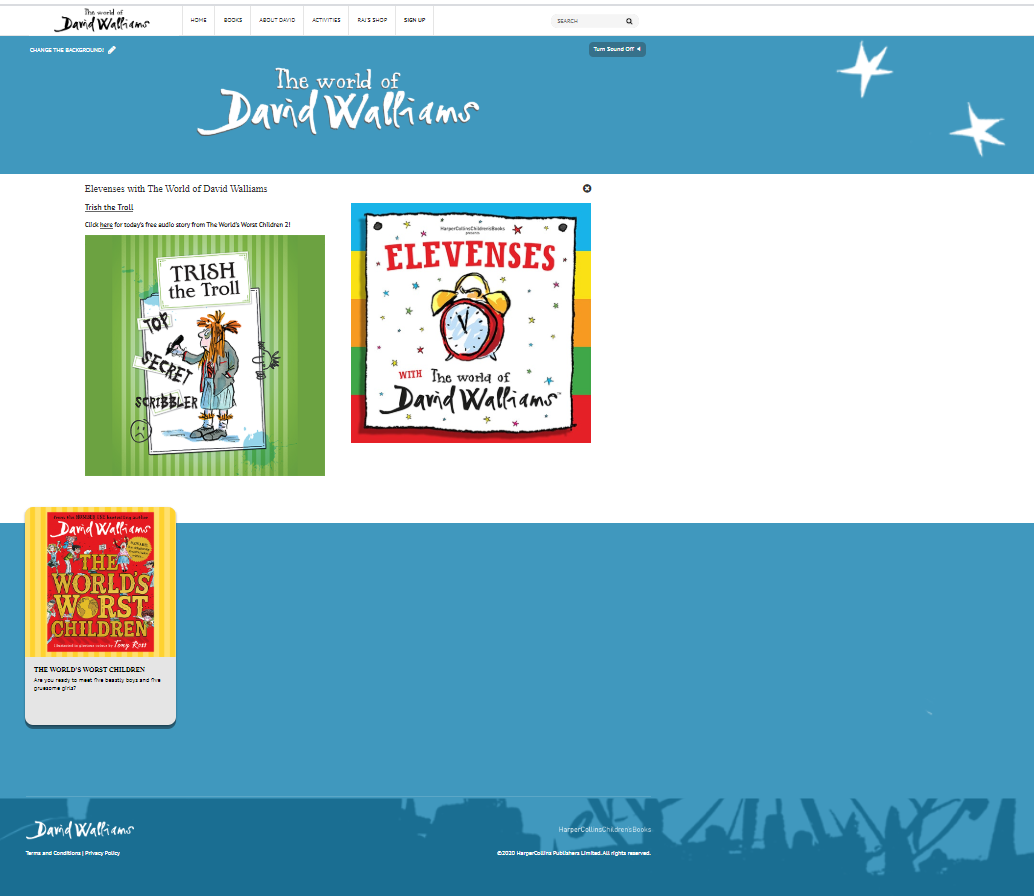 And finally for all my budding astronomers - How about looking out for the International Space Station tonight.
It should be visible for about 5 mins at 7:46pm tonight.
If you download one of the free apps Stellarium or Sky view lite onto a phone or tablet this will help you locate it. I've also included the NASA spot the space station weblink to help you locate it. I believe it will be close to Venus and moving fast - This is not a UFO!!!
Let me Know how you get on.
Sky View Lite Stellarium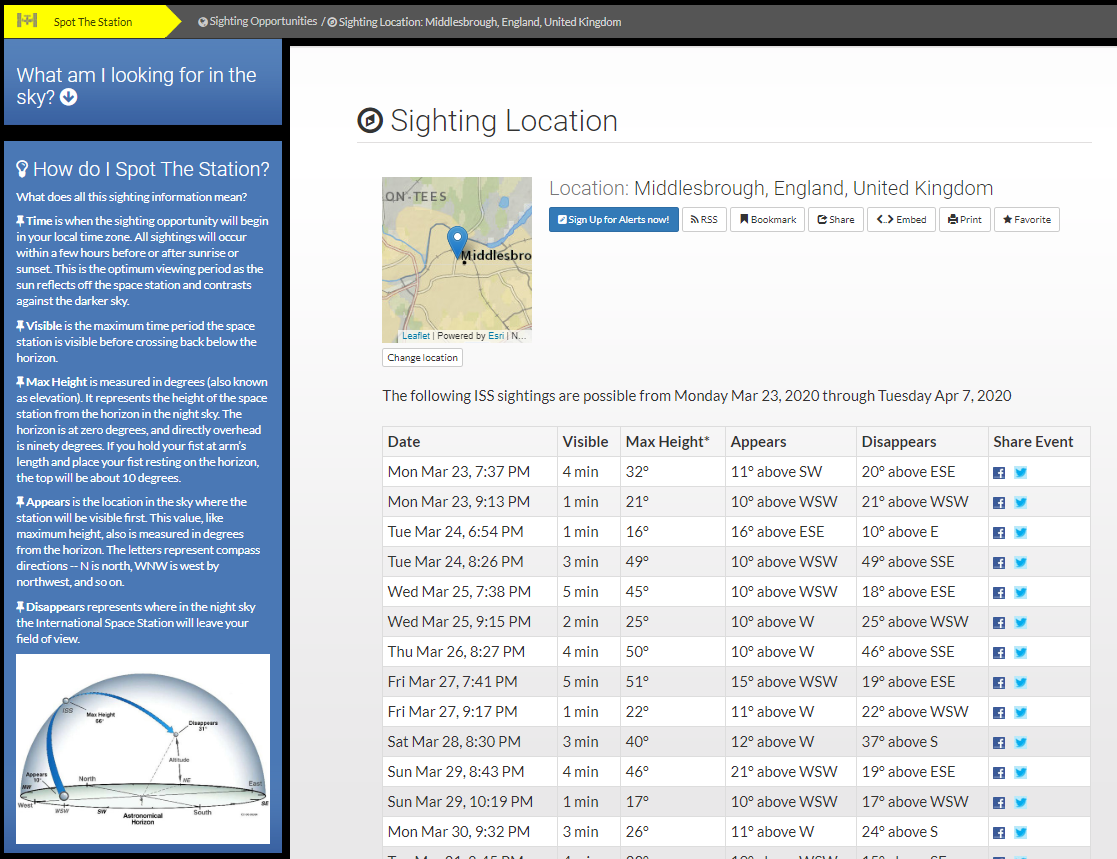 Have a lovely weekend. Stay at Home, stay safe and be kind to each other. I'll be back bright and early on Monday morning.
Mrs F. x
Oops I almost forgot the Sumdog leaderboard.
Harry, Daisy, Sebastian, Tilly, Ted and Tom He you are not far behind keep going.
If you haven't already, it's not too late to join the competition.
jeudi 26 mars
2pm look what the Bishopton School Frogs have deposited in the school pond.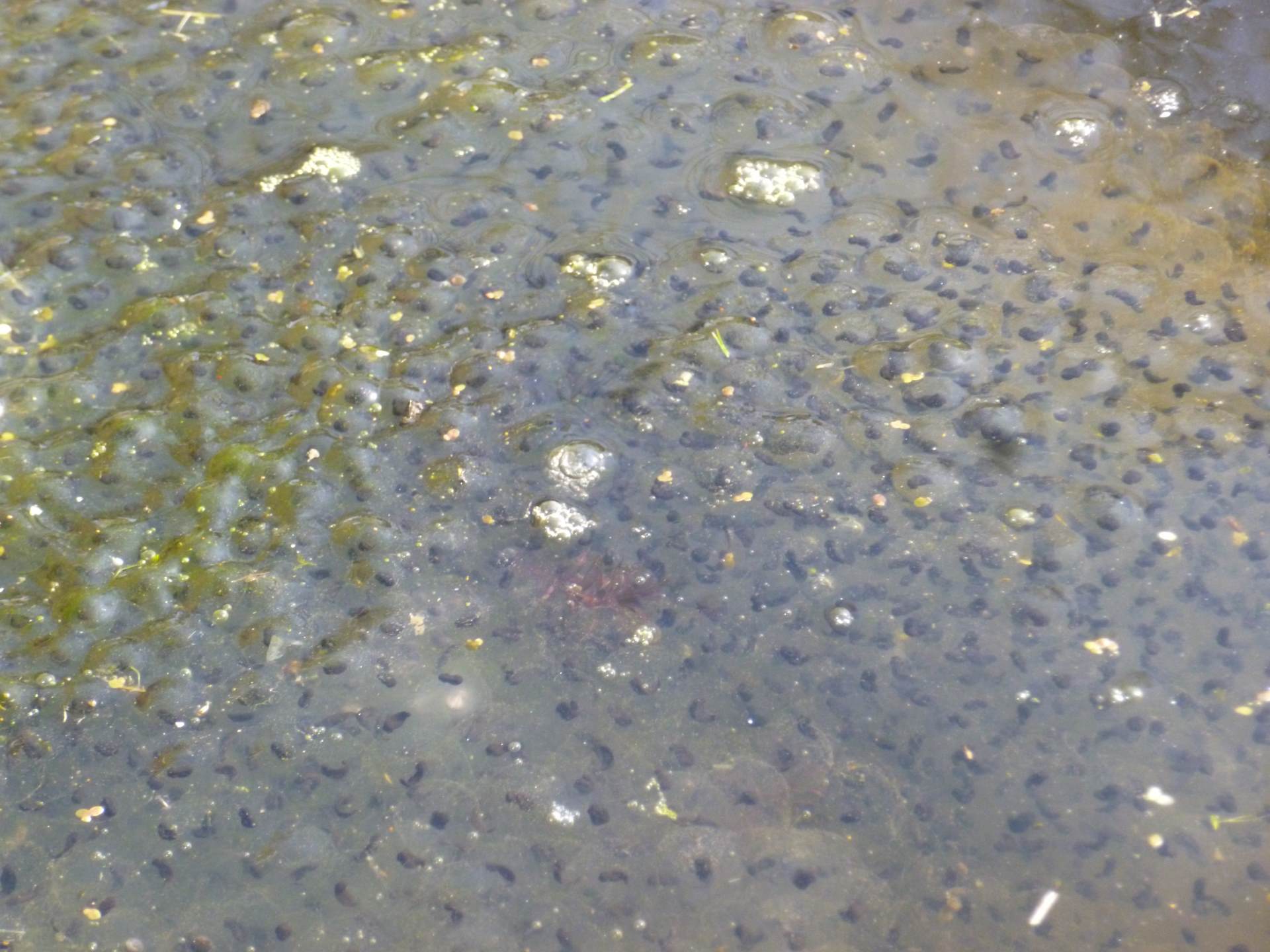 Bonjour les enfants,
Aujourd'hui nous avons un peu de français à apprendre
Today we have some French to learn.
And a Quiz
Well done everyone - so here is the leaderboard after Day One (other people are not far off these scores). Keep working on your times tables and increase your scores. Who will be the overall winner - six days to go.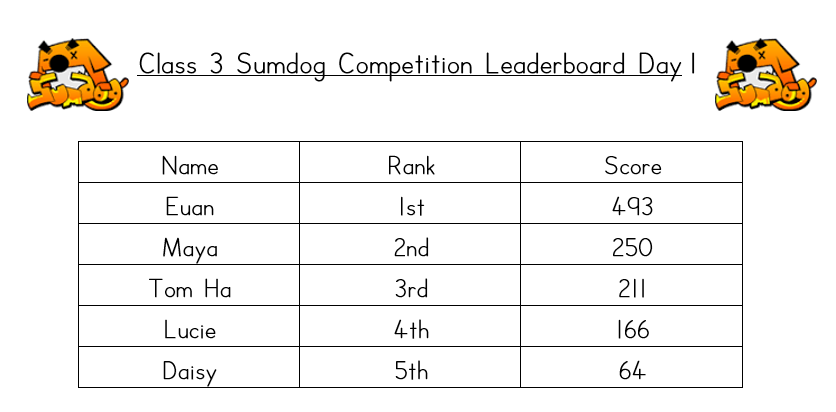 Wednesday 25th March 2020
Good morning Boys and Girls,
It's a sunny day today!
Maybe a little fresh air - stay safe though.
Here's today's Wake and Shake before I unveil Class 3's next challenge.
Here it is!!!
CLASS 3's Sumdog Competition
The competition will run for 1 week
Wednesday 25th March - Wednesday 1st April
It's times tables all the way.
I will put up a daily leader board for the top 5
Sumdog Heroes - win those coins
There will be certificates for participation and special certificates for 1st, 2nd and 3rd place.
Good Luck, Happy Multiplying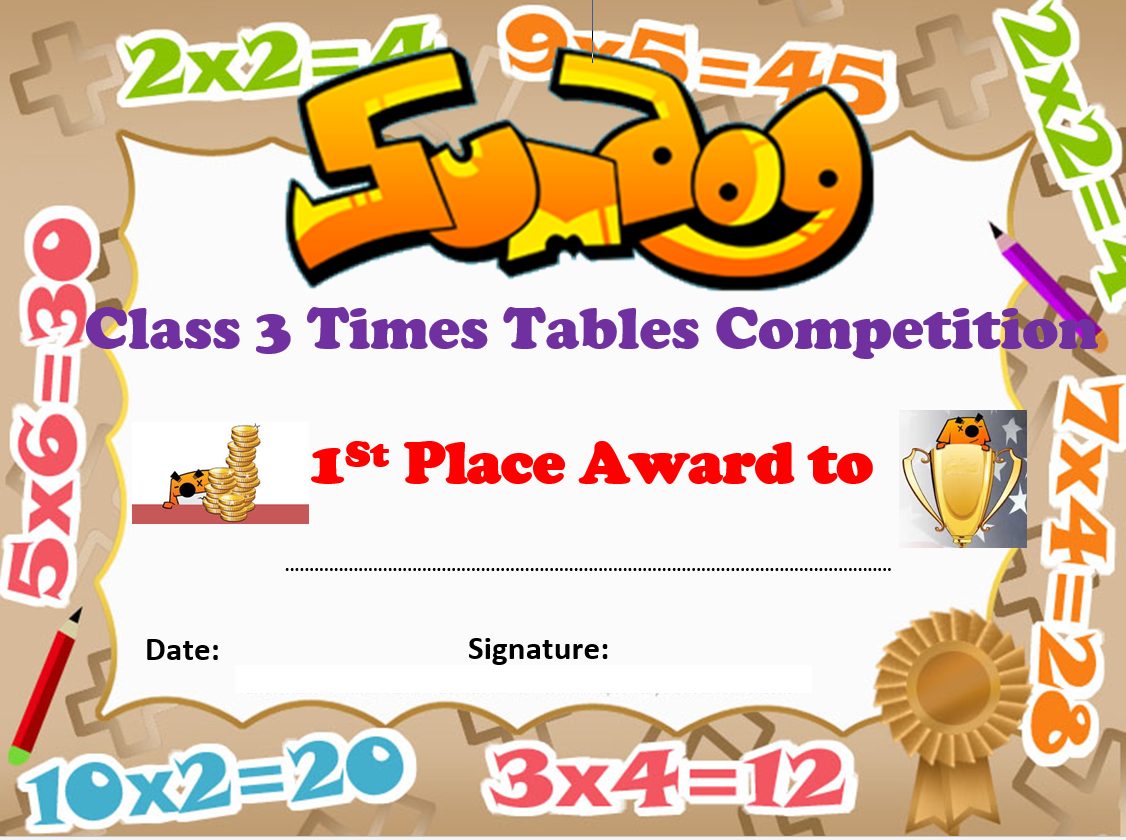 Tuesday 24th March 2020
Good Morning Boys and Girls,
Hope you all had a good day yesterday and your ready to have another go at your home school learning today.
Here's another Wake and Shake to get you in the mood.
I know you have lots of work to keep you busy but do you fancy a bit of animal watching. Check out the webcams at Edinburgh Zoo ( click on the Logo below to link through)
Have a go at unscrambling the letters below to name the animals. Test your family with some jumbled up animals of your own.
Dear Children,
Hello
Welcome to your home learning pack which I hope you will use during the time we are not in school.
The pack includes:-
A pink lined exercise book
A red squared exercise book

Guided reading

"Bill's New Frock" or " The hodgeheg" there are notes and questions for grown ups to help you.You can write your answers in the pink book just like we do at school.

Maths

Practise your four operations using the "Target your Maths book" you can do this in the red book.

English

You have grammar, vocabulary, spelling and punctuation books to have a go at. Pick a page and answer in your pink book.

Reading

Try your very best to read everyday.

You have taken home a number of books - Oxford Owl is also a good place to visit for ebooks.
Science

There are lots of activities to have a go at in your science booklet. Use the task sheets to show what you find. Any extra photos and activities can go in your pink book.

Online -

WOW! there is lots to keep you busy here. You have all your logins for Sumdog, Times Tables Rock Stars, Oxford Owl, Spelling Shed, Letterjoin

(keep up that beautiful handwriting)

and SPaG online.
You also have activities you may still want to complete from our Spring Term Creative Homework. I am presently working on a new homework -

The Vikings and Anglo Saxons ( watch out for it on our class page)
Why not start your day with a "Wake and Shake" here's one of our favourite ones below. You can find all the others at https://www.walsallwoodschool.co.uk/wake-shake/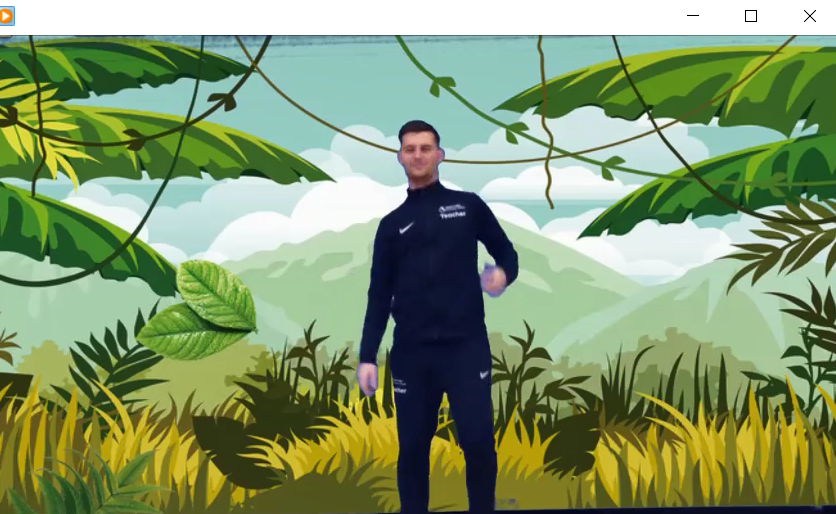 I will regularly be adding to our Class page with fun activities.
Boys and Girls I will really miss being in school with you.
Please try to send me some of the things you are doing at home. A photo in an email would be amazing. If your parents/carers send it to the school office - it will be passed directly to me. Also if you have any questions about anything school related get your parents to drop me an email. I am still your teacher despite not being in school with you. I will be working hard over these next weeks to plan some exciting and interesting lessons for when you return.
Keep safe.
Love Mrs F
Fantastic
trip
to
the
Life
Centre
for
Class 3.
Click on the image to go the gallery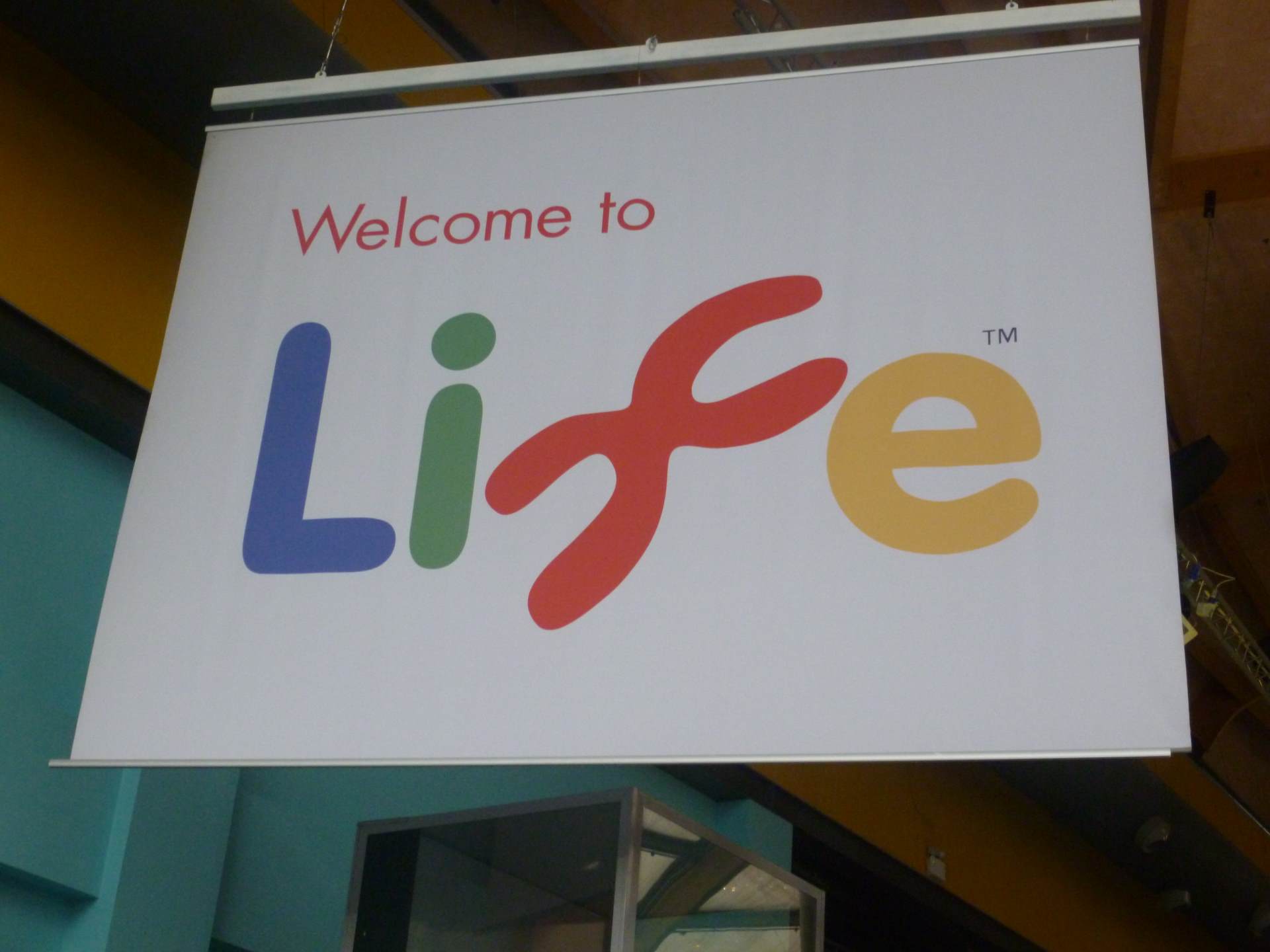 Creative Homework Spring Term 2020
Click on the link above for free access
Spring Term 2020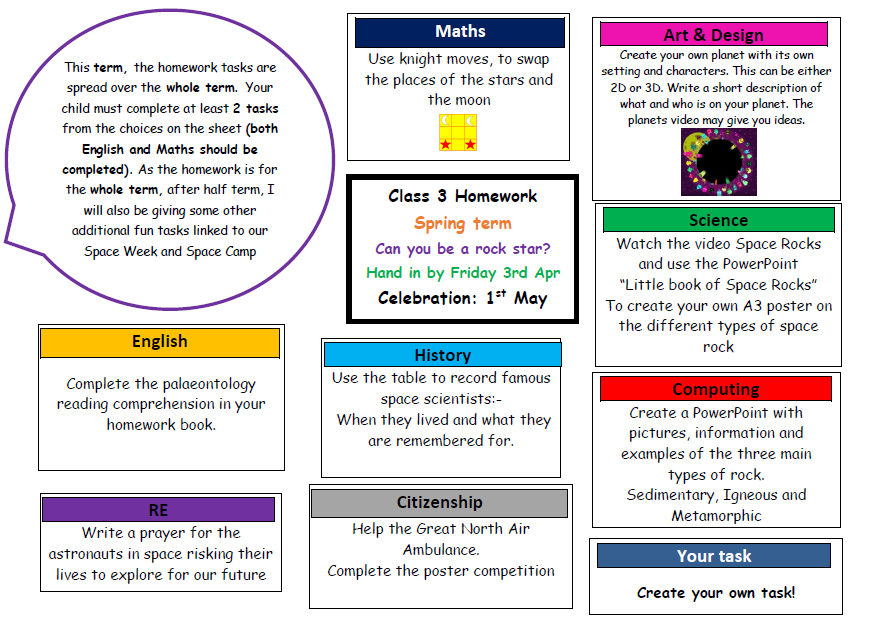 Maths
English
Science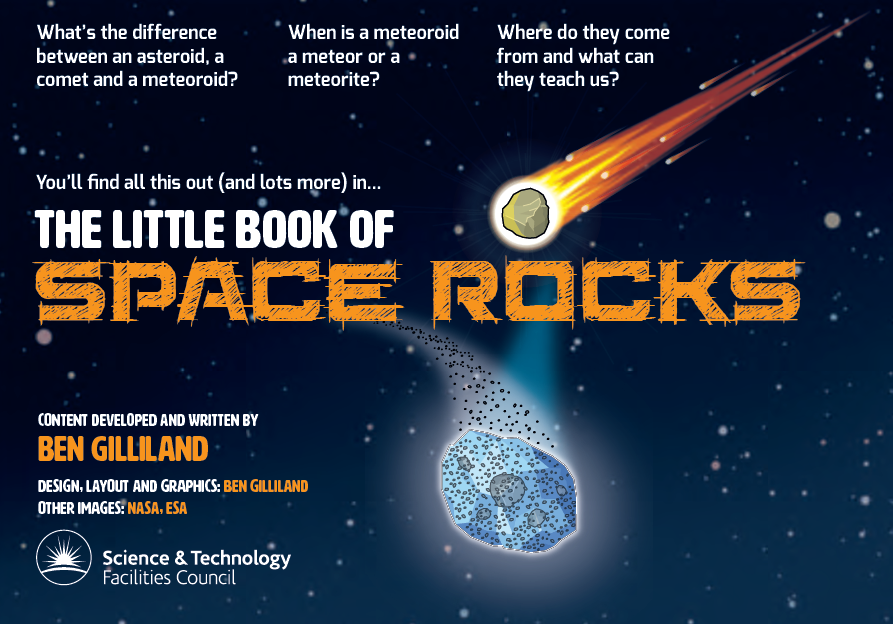 History
Art and Design
Citizenship
Design a poster competition - a fun poster for GNAAS. The poster should include 3 things, 'a helicopter', 'the GNAAS website (www.greatnorthairambulance.co.uk)' and 'any fundraising idea' of your choice. A class certificate will be awarded for the best poster.